Brazil tweaks work hours for women's World Cup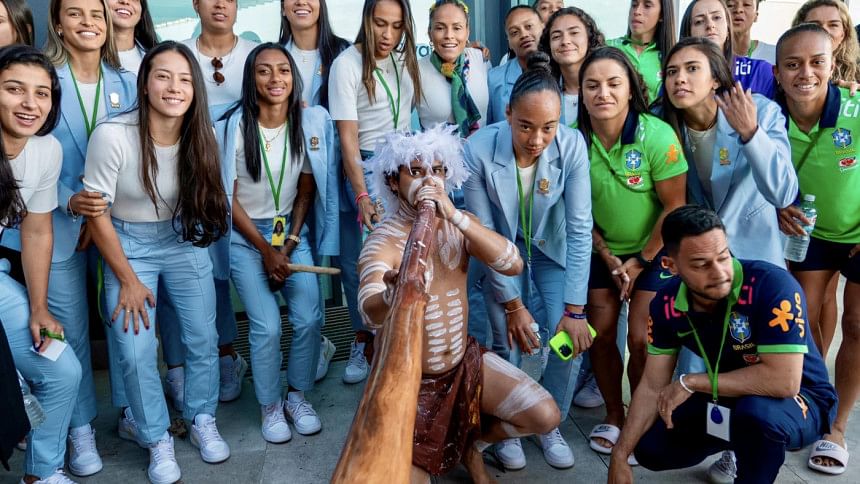 Brazil said Tuesday it will change civil servants' work schedules so they can watch the national team play in the women's World Cup -- a concession until now reserved for the men's top-flight football tournament.
The employees can start their work days later so as to take in the tournament starting Thursday in Australia and New Zealand.
"It is a measure of equity to give civil servants wishing to watch the matches the same rights as during the men's World Cup," the minister for management and innovation, Esther Dweck, said in a statement.
As the tournament gets under way on the other side of the world, Brazil's team will start their games at either 7:00 am or 8:00 am Brazilian time.
The ministry statement said that on days when the team sees action, civil servants can report for work up to two hours after the end of play.
Brazil's first match of the tournament is Monday against Panama in Brisbane.
The ministry said employees who start work later than usual because of games have to make up those hours later in the year.
Because of the expected absence of so many employees Monday morning, Brazil's central bank has postponed by one day the release of economic output and inflation figures.
In both the public and private sector, people's work hours change during the men's World Cup as the nation comes to a standstill to watch the beloved national men's team, called the Seleçao in Portuguese, which has won the trophy five times.
But this is the first time the central government has made such a change for its civil servants to watch the women's World Cup.
Some companies have decided to do the same thing, such as the pharmacy chain Pague Menos and industrial baked goods Bimbo.