Oldest Rio party kicks off as Carnival hits full stride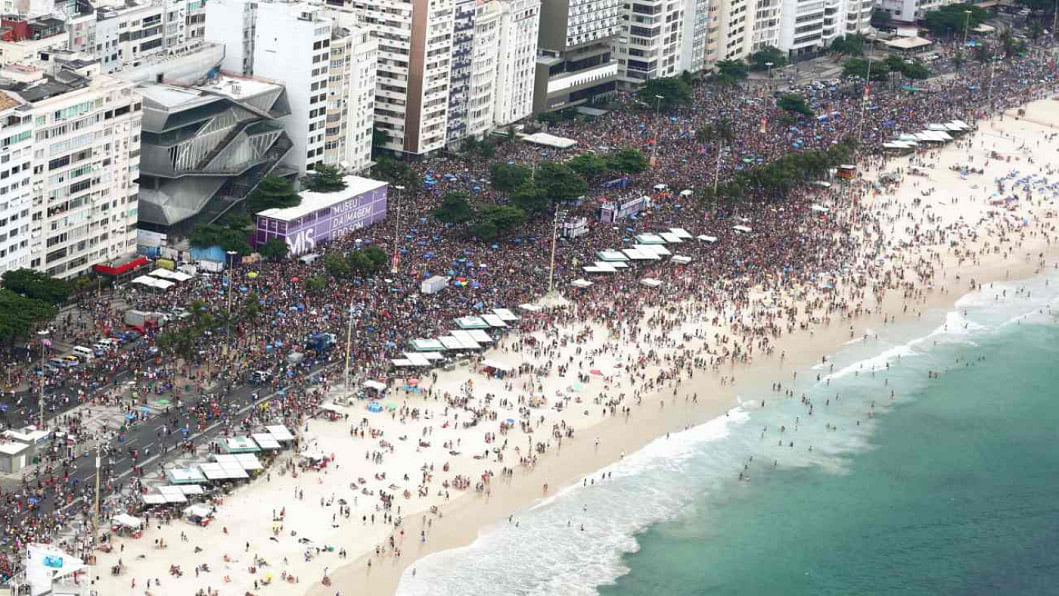 Rio de Janeiro's famed Carnival bacchanalia hit full stride on Saturday, as hundreds of thousands roared into the streets for one of the city's oldest and by far its biggest "bloco" street party, the Bola Preta.
The Bola Preta, or "Black Ball," gathering routinely draws upward of 1 million people to Rio's historic center, where revelers dressed in black and white lustily sing traditional Carnival anthems, including the occasional breaking out into Rio's theme, "Cidade Maravilhosa," or the Marvelous City.
Things are not feeling so fabulous around Rio of late: crime is sharply up since the city hosted the Olympics last August and the state is suffering an intense fiscal crisis, remains deeply indebted and can barely maintain basic services like police, hospitals and schools.
Despite all that, the annual party, as always, must go on - vivaciously.
In Salvador, the capital of the northeastern state of Bahia, which each year competes with Rio for bragging rights as having held the wildest Carnival party, music legends Gilberto Gil and Caetano Veloso sang to an enormous crowd in the city's center, celebrating 50 years of the Tropacalia musical movement they formed.
The songs of both famed artists, now in their 70s, poked and prodded at the nation's military dictatorship that lasted between 1964 and 1985.
São Paulo, Brazil's business capital, also hit its Carnival stride as scores of street parties clogged traffic and sent drunken and costumed revelers into streets, adding to an acumen that has been in growing in recent years. Over 38 parties should hit the city's streets on Saturday.
Sao Paulo's "official" carnival parades - where bedazzled samba dancers and ornate floats make their way down an avenue, competing for the crown of Carnival champion, went into the early morning hours Saturday.
Rio's far more famous parades, which draw tens of millions of TV spectators across Brazil and whose competition is as fiercely fought as any soccer match, do not begin until Sunday night and will continue the next day.