Akhi, too, leaves BFF camp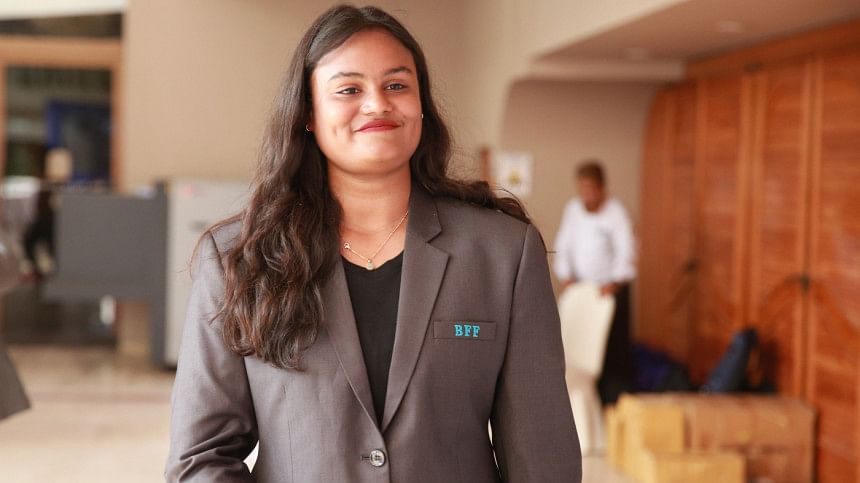 Akhi Khatun, a key member of the national women's football team, is leaving the camp with aim of going to a Chinese sports institute.
The centre-back, who was a key member of the SAFF Women's Championship winning team following age-group teams, confirmed that she has left the camp tow days ago and conveyed her desire to go to China to BFF's technical director Paul Smalley.
"I have already left the camp. I talked with Smalley sir about this and I'm hoping I would get permission. If not, I don't know what I would do but I'm adamant to go there," Akhi told reporters during a programme at the Sonargaon Hotel today.
Although Akhi could not provide much details about what her trip to China might entail, she said she would look to continue her studies and sports there.
"I'm not leaving football for good. I'm not leaving BFF for good. I might be back sometime," she said.
When asked whether she was going there in order to get married, which rumours have suggested, Akhi said, "Anything can happen."