Kante even better than Makelele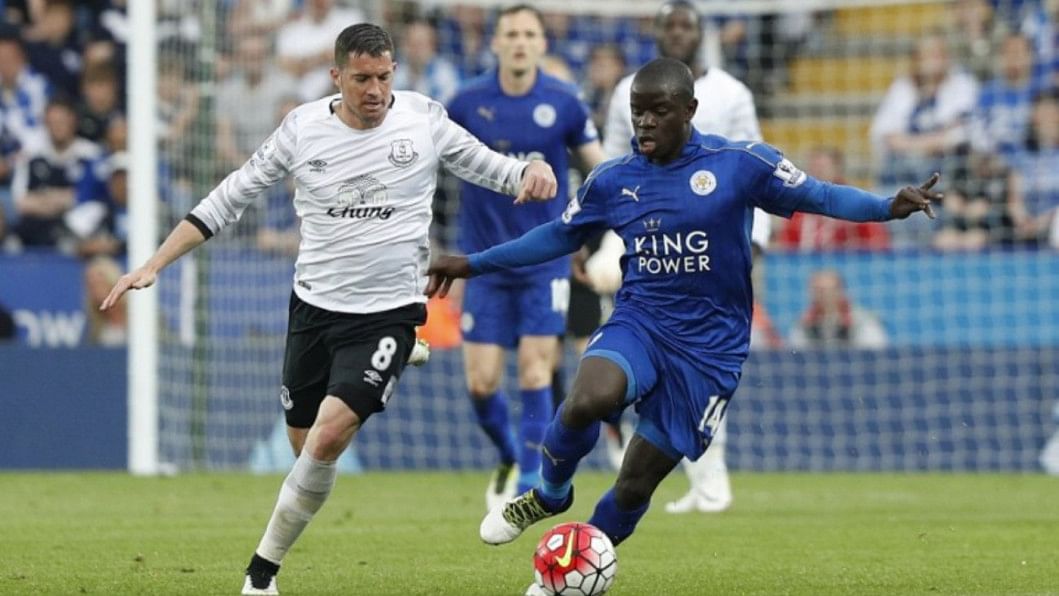 New Chelsea enforcer N'Golo Kante is so good that he is even better than Stamford Bridge legend Claude Makelele, fellow midfielder Nemanja Matic has declared.
Attention ahead of Sunday's trip to Swansea City has focused on David Luiz, the Brazil centre-back who will make his second debut for Chelsea following his return from Paris Saint Germain on the final day of the transfer window.
But Matic highlighted the immediate impact of midfield partner Kante, another big-money signing who arrived from Premier League champions Leicester City, saying he has been instrumental in Chelsea's perfect start under new boss Antonio Conte.
Kante has drawn comparisons with fellow Frenchman Makelele, who excelled in the holding midfield role during Chelsea's back-to-back Premier League title triumphs in 2005 and 2006 during Jose Mourinho's first spell as manager.
But Matic told Sky Sports: "Many people say that he is the new Makelele, but I don't think so.
"Makelele was a great player and we all respect him, me especially because I know that position and how it is difficult to play.
"But I think that N'Golo is better than him. He is doing his defensive job very well and with the ball he has some extra quality.
"It is very hard for him and it's going to be hard, but I'm sure that he is ready. He is very important for us, especially in that position. You have to give balance to the team and he knows how he needs to do that job."
Luiz's return baffled pundits, but many Chelsea supporters were pleased to see the return of a player who helped the club to Champions League and Europa League success before moving to PSG for £50 million ($66 million, 59 million euros).
The defender's reputation for making mistakes, however, has raised questions about the move to bring him back, even at a cut-price £32 million.
Conte, though, has no concerns.
"It's important to have in a squad players with good personality, great personality," said Conte.
"It's important, this. Also, I want that great personality transposed on to the pitch. I'm very happy when we have great players with personality. It's good. This changing room is a good changing room at Chelsea."
The visit of Chelsea marks the start of a daunting run for Welsh club Swansea that includes games against Southampton, Manchester City and Liverpool.
Swansea's opening-day victory over Burnley has been followed by losses to Hull and Leicester.