Bhutan to touch down today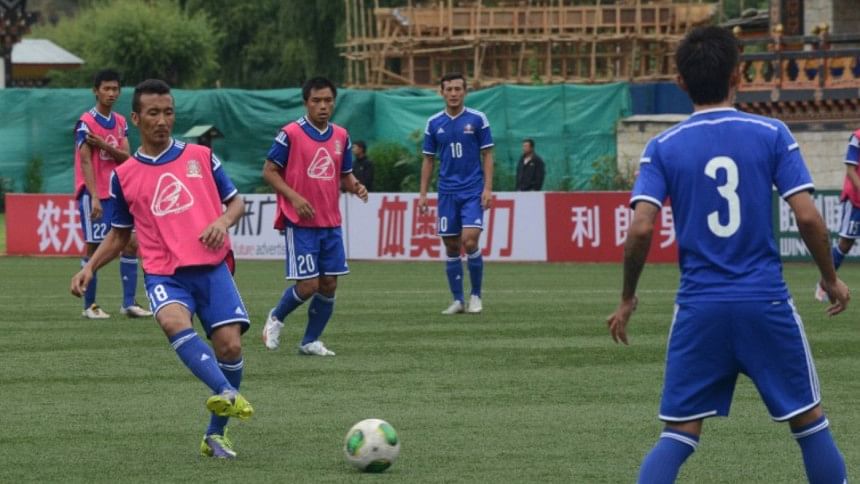 A 29-member Bhutan football team is scheduled to land in the capital in the morning today, four days before their Asian Cup Play-Off Qualifying tie against hosts Bangladesh.
The first leg of the Qualifiers will be held on September 6 at the Bangabandhu National Stadium, while the second round will take place in Thimphu on October 10.
The winners on aggregate over the two legs will then progress to the 24-team Asian Cup Qualifiers next year.
Nevertheless, Bhutan's early arrival in Bangladesh means that they want to acclimatise to the conditions as well as get used to the natural grass, which is a change from their astro-turf pitch in Thimphu, as the visiting side will start their training from this afternoon.
The Bangladesh national football team, which was supposed to play an international friendly against Maldives yesterday night, will return tomorrow from Male and will have two days to practise before their cruicial home match against Bhutan.