Barca offer to mediate in Spain-Catalonia conflict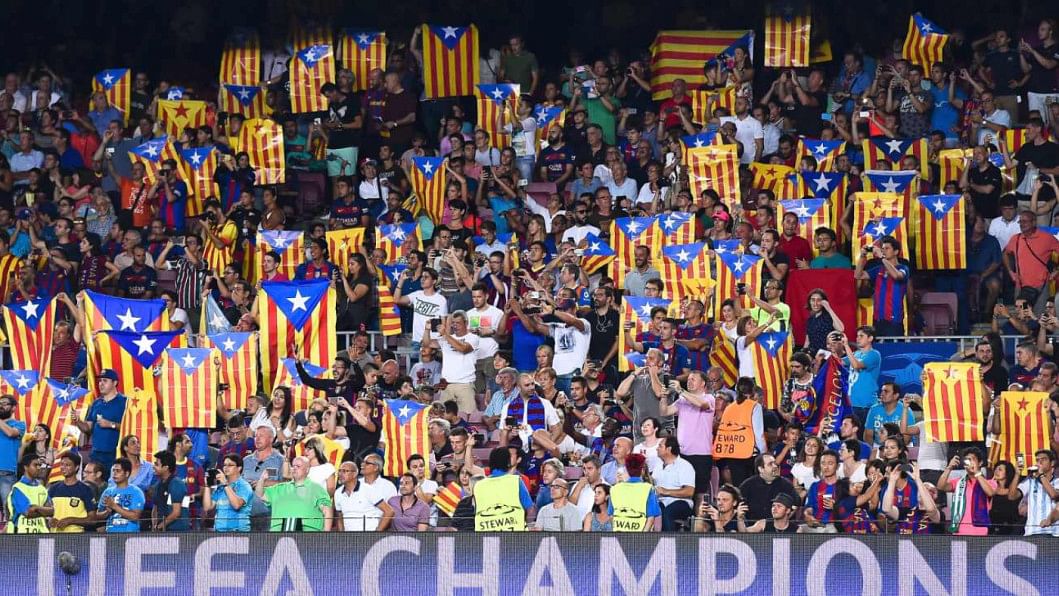 FC Barcelona are a symbol of resistance for Catalan people and the club has always maintained their support for the right to vote in the independence referendum.
The club has offered to mediate in the conflict between the Spanish government and Catalonia concerning Catalonia's independence referendum.
According to Sport, a statement on Tuesday said: "FC Barcelona, as a reference point in Catalan sport, committed to the values of respect, dialogue and coexistence, today joined the Independent Commission for Mediation, Dialogue and Conciliation. This Commission, promoted by the Barcelona Legal Association, aims to find a way out of the current political situation.
"The Club joins the group of Catalan civil society entities that this morning, led by the chairperson Eugenia Gay, have set up this Commission. Among the entities involved are the Universities of Barcelona and the Autonomous Council of Catalan Lawyers, the UGT and CCOO unions in Catalonia, PIMEC, the Barcelona Chamber of Commerce, the United Nations Association in Spain and the College of Economists, among others."   
The commission is named Independent Commission for Dialogue, Mediation and Reconciliation.
FC Barcelona had earlier made some supporters very unhappy when they played the match against Las Palmas on the day of the referendum. Despite club President Josep Bartomeu's suggestion that it was impossible to cancel the match, the vice president of Barca Carles Villarrubi resigned over the decision to play.
Bartomeu confirms club accepted resignations from VP Vilarrubí and director Mones, who were against playing the match yesterday. Samuel Marsden (@samuelmarsden) October 2, 2017
Earlier yesterday, Spanish defender Gerard Pique had also spoken about the need for dialogue.
"Everyone has their ideas, I respect others and what I ask for is mutual respect. Dialogue brings people together, we are in a world that is becoming more and more radicalized. What is happening in Catalonia and Spain is like an 18 year old son who wants to leave home, he feels he is not treated in a realistic fashion and so you speak to him or he leaves," Pique said.