Barca fans turn up the noise at Nou Camp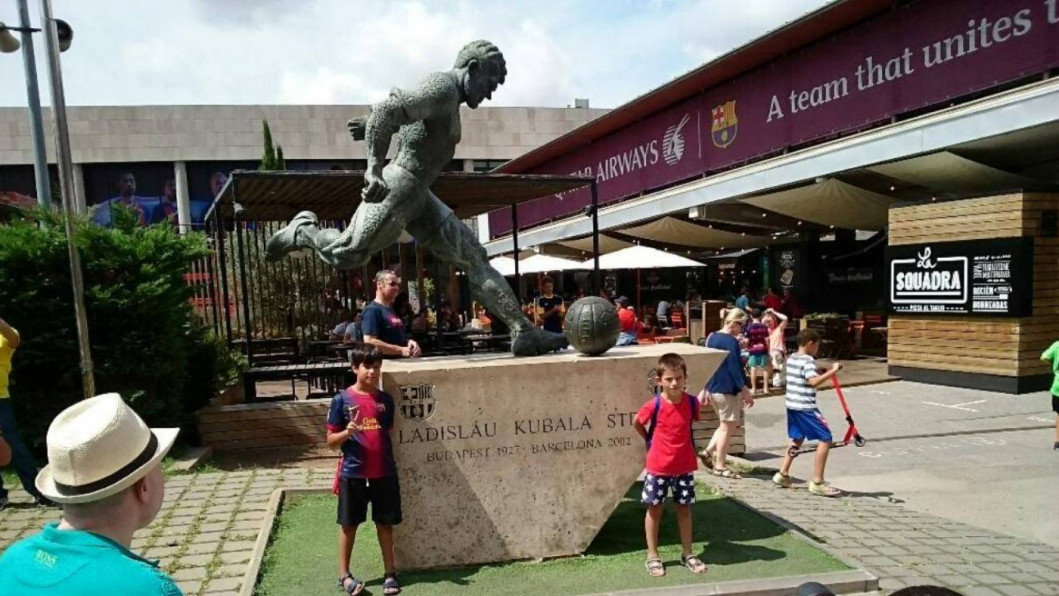 Barcelona's Nou Camp is the biggest soccer arena in Europe and has long been the home of the world's best players but visitors have often complained that it is lacking in atmosphere.
Thanks to a campaign by supporters, however, the stadium has reverberated with noise at every game this season after the creation of a singing section.
The singing fans plan to create a cauldron of noise for Saturday's visit by arch rivals Real Madrid to the Nou Camp, venue for past greats such as Laszlo Kubala, Johan Cruyff and Diego Maradona and now home to modern heroes Neymar and Lionel Messi.
"At last our ground feels like a proper stadium," said Barca coach Luis Enrique after the boisterous new section of the ground, known as the Grada de Animacion, lifted the atmosphere in a 1-0 win over Granada in October.
"They spent the whole game cheering us on and singing. The players are grateful to them."
The singing section was the fruit of a campaign by five supporters' clubs who formed the umbrella group SeguimentFCB ('We follow FC Barcelona') with the aim of creating a better atmosphere inside the 99,000-capacity stadium.
"The Nou Camp was never a very loud stadium," Carles Ordiales, president of Seguiment, told Reuters.
"The character of the Catalan people is not very festive and it's always been difficult for people here to get excited."
Presidential Campaign
After earlier attempts to open a singing section failed, the supporters decided on a novel way of gaining attention: they put forward a candidate in the club's 2015 presidential election.
The group gathered 2,534 signatures of support from members for their candidate Joan Batiste, falling just short of the 2,550 needed to get on the ballot, but they succeeded in publicising their cause.
"We didn't really want to be president, we just wanted to be heard," said Ernest Pujades, a member of Almogavers, one of the five groups that make up Seguiment.
Seguiment had two demands: the setting-up of a singing section and a revamped travel club to lower the cost of watching the team away from home.
Barely a month after Josep Maria Bartomeu was re-elected Barca president, the board announced the creation of a singing section and of an official travel club.
Barcelona are still scarred by the memory of the infamous supporters' group known as Boixos Nois, who were expelled by the club in 2004 after repeated violent incidents at games, including the murder of an Espanyol fan in 1991.
Background Check
The club worked alongside Seguiment to ensure troublemakers did not infiltrate the new section. All members wanting to move to it had to undergo a background check and anyone with a criminal record was denied access.
"People associate chanting with violence and they feared the new section would lead to a repeat of the trouble we have seen here in the past," said Pujades.
"But just because you support your team it does not mean you want to get into a fight. We are saying that getting behind your team is not a crime."
Ordiales said the transition had been smooth.
"Each group has their section and they decide their own rules and chants but we are clear that there can be no violence and no racist or insulting chants in the singing section.
"They are also aware that they have a cheap season ticket (around 400 euros ($425.72) per year) and the stand is full of cameras so they don't want to cause problems."
A quiet Nou Camp was no hindrance to Barcelona who have won six league titles and three Champions League crowns in the last eight years but as they trail Real Madrid by six points any help they can get from their supporters in Saturday's 'Clasico' will be welcome.