Ballon d'Or returns home to France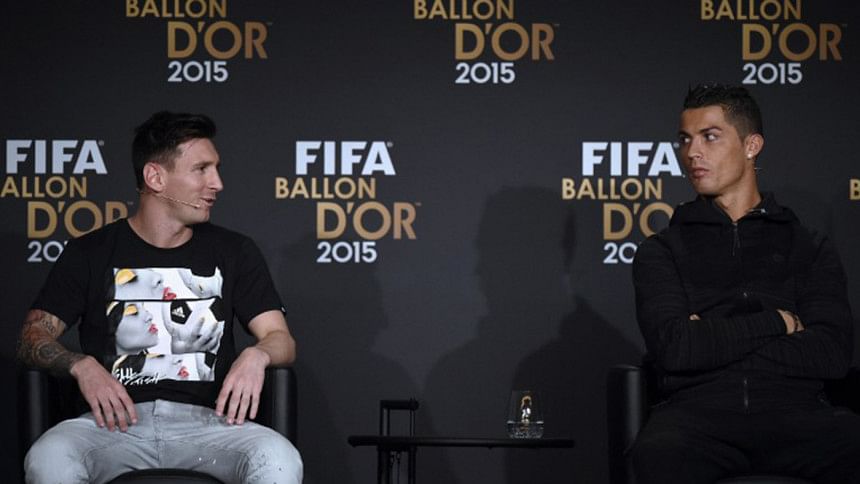 The Ballon d'Or deal between France football and FIFA has ended, the French publication and football's governing body announced on Friday.
The coveted award will from now on return to its original home after France Football's agreement with FIFA finished.
The next recipient will be determined by a vote of journalists - players (national team captains) and managers will no longer have a say.
"The contractual agreement between FIFA and France Football expired in January. We told France Football in early August that the contract would not be renewed," the game's governing body declared.
Argentina and Barcelona star Lionel Messi won the award for a record fifth time in 2015.
FIFA plans to continue its annual best player award to male and female players.
FIFA and France Football teamed up in 2010 since when only two players have been nominated for the title known as the FIFA Ballon d'Or - Messi and Cristiano Ronaldo.
The first Ballon d'Or was won by Stanley Matthews, at the time with Blackpool, who beat Alfredo Di Stefano for the inaugural title in 1956.
Up to 1994 only European players were eligible.
The first non-European to win it was the following year, AC Milan's Liberian star George Weah.
From 2007 it honoured the world's best player, with FIFA under former president Sepp Blatter entering into a deal with France Football in 2010 to merge the Ballon d'Or with FIFA's best world player honour.