Did Taskin get justice from ICC?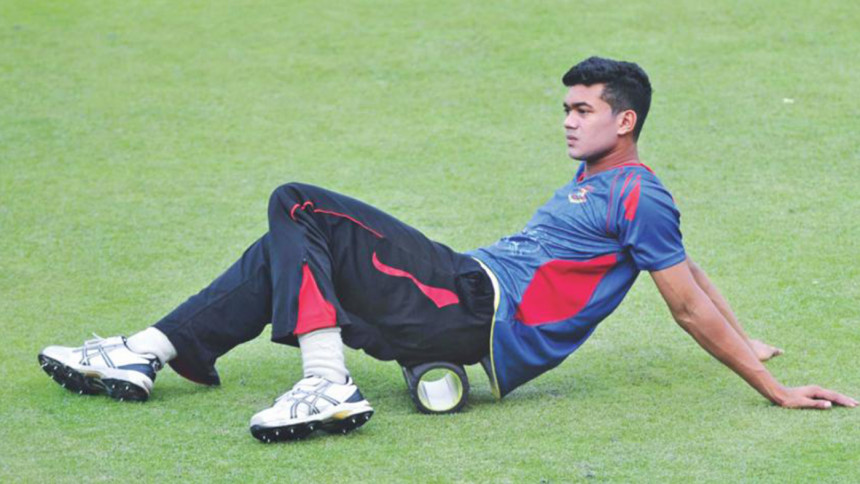 The suspension of Bangladesh ace pacer Taskin Ahmed for "illegal bowling action" has sparked widespread criticism from experts and fans of Bangladesh cricket both at home and abroad.
It has been alleged that the International Cricket Council (ICC) did not follow its own rules while passing out the suspension order for Taskin. Such blatant allegation against the top regulatory body of cricket deserves a deeper look into the issue.
Mustafizur Rahman Khan, a Bangladesh Cricket Board (BCB) lawyer, in a long Facebook post termed the ICC's decision a "farce".
Citing from Taskin's Independent Assessment Report that was forwarded to him by Bangladesh Cricket Board (BCB), the lawyer wrote, "The Assessment did not find anything illegal with Taskin's stock and yorker deliveries. With respect to the 9 bouncers he was asked to bowl, they found that 3 were bowled using an illegal bowling action."
In a nutshell, it would not be wrong to say, that Taskin was suspended from bowling in international cricket over illegal bowling action for bouncer deliveries during an Independent Analysis conducted in Chennai, India.
Earlier, Taskin and Sunny both were reported for suspect bowling actions during the side's ICC World Twenty20 first round match against the Netherlands in Dharamsala.
Meanwhile, video footage shows that Taskin did not bowl any bouncer during the course of that match.
This evidence brings a slight change in the nutshell: Taskin was suspended over illegal bowling action for a particular type of delivery which he did not bowl in the match concerned.
Now, there are two interesting points which made the suspension of Taskin a controversial issue – the match officials did not specify any particular type of delivery while expressing their concerns over Taskin's bowling action in the match against Netherlands, and ICC did not follow Section 2.2.12 of ICC Regulations for the Review of Bowlers Reported with Suspected Illegal Bowling Actions while suspending Taskin from bowling in international cricket.
The first point, however, can be justified by Section 2.1.1 of the Regulations. The Section states: "At the conclusion of the relevant Match, the Umpire(s) and/or Match Referee shall write a report (the Match Officials' Report) detailing their concerns about the bowling action of the relevant Player including, where relevant, whether those concerns relate to the Player's bowling action generally or whether they relate to one or more specific types of delivery."
This suggests that match referees can express concerns over a player's bowling action in general.
On the other hand, Section 2.2.12 states: "In circumstances where the Independent Assessment concludes that the Player employed an Illegal Bowling Action during the Independent Analysis in respect of a specific type of delivery only, the Player will be allowed to continue bowling in International Cricket but subject to the warning (Warning) that should he continue to bowl any of the specific type(s) of delivery for which he has been found to have an Illegal Bowling Action, he will run the risk of being cited a second time."
So, why is ICC not letting the Bangladesh pacer bowl in international cricket with a warning?