Cricketer Liton Das' Puja greetings draw hate comments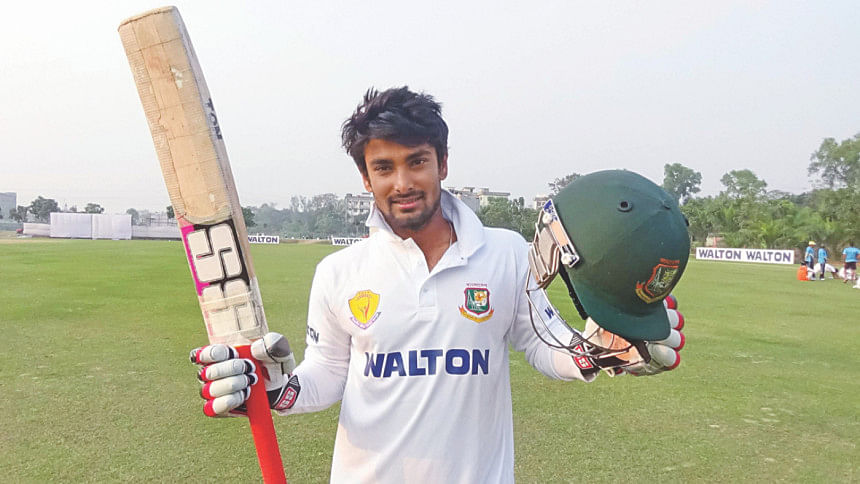 Bangladesh national team cricketer Liton Kumar Das received numerous hate messages on Facebook after he posted a photo of the Durga idol yesterday and greeted his Facebook fans on the occasion of Puja.
A Facebook user, Md Metun, attacked Liton for his religious beliefs, saying "I told you not to post such religious things".
Another user asked him to remove the photo citing that Islam does not allow idolatry and Bangladesh is inhabited mostly by Muslims. There were numerous other more abusive postings.
Das later deleted the post and put up a new status expressing how disheartened he was with the hate remarks.
"My first identity is that I am a Bangladeshi, and religion cannot divide us", he said in his updated Facebook comment.
But it was all hate remarks. However, many of his fans responded with postings of their support for Das' post.
Nahin Hasan Shaoun said, "In any Hindu festival the number of Muslims is more than the number of Hindus. We all enjoy the occasions together, but some people are ruining it for the rest of us by making these derogatory comments". 
With a new status today, Das once again faced similar fanatic backlash.
John D Sana wrote, "Liton, majority of the people in Bangladesh is Muslim and praying to idols is forbidden in Islam. You have hurt the Muslims by posting a photo of Durga on your Facebook account. So think of yourself as a Bangladeshi and not as a Hindu".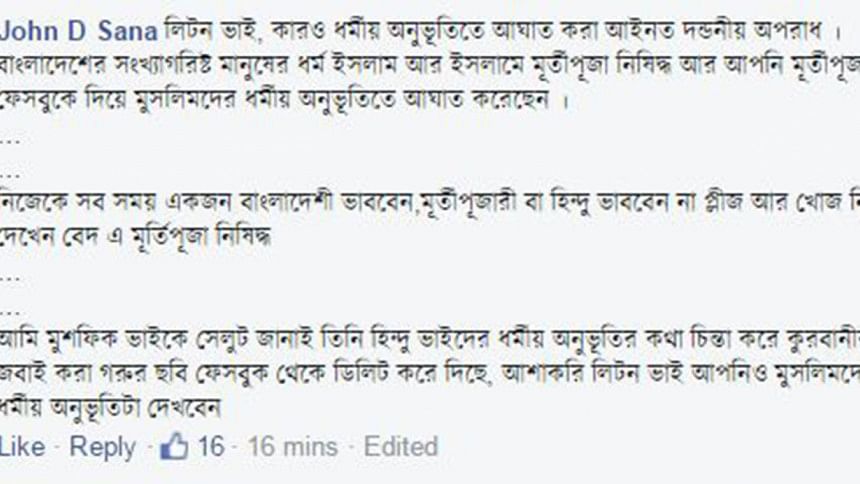 To this, many of the fans retorted by condemning such postings.
Fans stood by the cricketer's side and raised their voice against the hostility.