Temporary amnesty paves way for return of top West Indians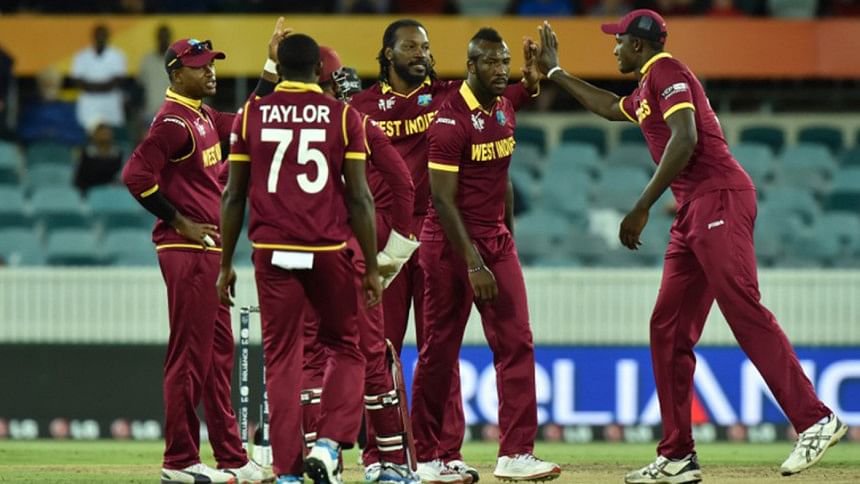 The West Indies board has reached an agreement with the players' union for a "temporary amnesty', paving the way for Chris Gayle, Sunil Narine and its other leading cricketers to return to the national one-day international side.
Players have been embroiled in contractual disputes with Cricket West Indies (CWI) for several years, with the team even abandoning a tour of India midway through their 2014 series over a payment structure row.
CWI currently only selects players for the international sides if they feature in the same format in domestic competitions. This policy has lead to many high-profile players being absent from the ODI side as they skipped the domestic 50-over tournament in order to take part in lucrative overseas Twenty20 leagues.
CWI said in a statement the agreement formed "part of a wider strategy to be more inclusive and to improve player relations aimed at re-engaging all players within our system so that they can perform at their best for the Windies teams."
The agreement could see players like Gayle, Narine, Dwayne Bravo, Kieron Pollard and Samuel Badree, who feature regularly in T20 leagues across the world, returning to the West Indies 50-overs side.
West Indies have had little success outside the shortest format and their weakened 50-overs side missed out on qualification for the recent Champions Trophy, played among the top eight teams in world cricket.
They are ranked ninth in ODIs and could also miss out on automatic qualification for the 2019 World Cup in England and Wales.
The top eight sides in the rankings at the Sept. 30 cutoff, including hosts England, earn automatic berths, with the rest required to go through a qualification tournament to make up the 10-team event.
"We recognise that it is highly unlikely that we will now automatically qualify for the 2019 World Cup," CWI Chief Executive Johnny Grave said in a statement.
"So whilst the qualifying tournament has yet to be confirmed by ICC, we may only have eight ODIs against England and New Zealand in the next six months to prepare.
"It is crucial that we can have our best performing Windies players available for selection in these important games."
Gayle recently played for West Indies in a one-off Twenty20 against India. It was his first match for the Caribbean side since their World T20 final triumph over England in April 2016. His last one-day international was at the 2015 World Cup.