Surgery looms for Mustafizur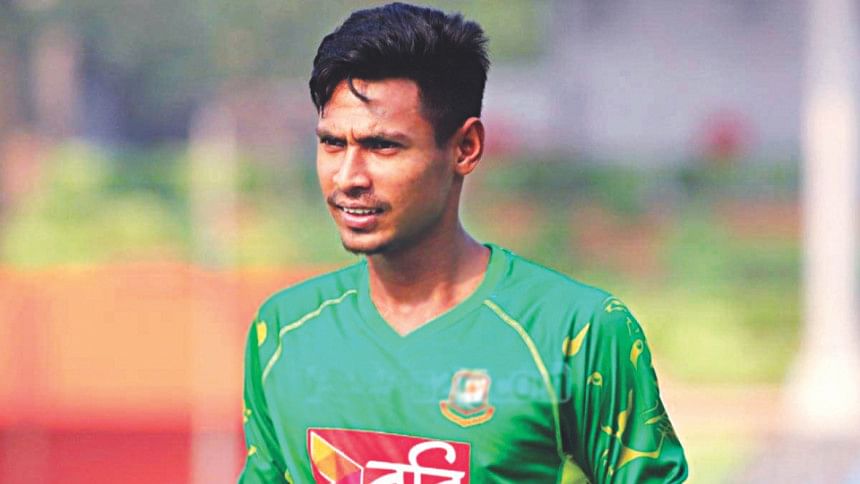 Celebrated Bangladesh pace bowler Mustafizur Rahman's injuries finally seem to have caught up with him as a specialised MRI examination in England yesterday has revealed that he will most likely have to undergo surgery to correct his shoulder injury.
The Bangladesh Cricket Board (BCB) revealed the possible need for surgery after an orthopaedic surgeon in England saw the MRI arthrogram, a special examination to determine the severity of the pacer's SLAP (Superior Labrum Anterior to Posterior) tear in his left shoulder, and diagnosed it as a Grade 2 injury that usually requires surgical intervention. If the talented left-armer does undergo surgery -- the BCB are yet to determine if that will be the case -- he will be out of cricket for a minimum of five to six months and will miss the England series in October and Bangladesh's visit to New Zealand at the end of the year. 
The 20-year-old Mustafizur, who went to Sussex on July 20 to participate in the Natwest T20 Blast and Royal London One-Day Cup, suffered a recurrence of the shoulder injury he first sustained during the National Cricket League in October 2015.
Orthopaedic surgeon Professor Tony Kochhar, head of the Sports Science department at the University of Greenwich, recommended the need for the MRI arthrogram, which he saw yesterday and suggested the surgical route. He is yet to see the report of the test and it has been learned that Mustafizur will sit with Kochhar once he is furnished with the report today.
"I have not yet seen the details of the report, but as far as I know a grade 2 injury requires a surgical solution," said BCB physician Debashish Chowdhury yesterday.
BCB media committee chairman Jalal Yunus said that a final decision on the course of action is yet to be taken. "The physio [Bayjedul Islam], team doctor [Chowdhury] and others concerned will sit down and discuss the plan of action once we get the full report," Jalal informed. "They might want a second opinion. But as far as the BCB is concerned, we are looking for a permanent, long-term solution and we want to eliminate any delays in the process."
The unwillingness to delay the process may point to the surgery -- if that is the path pursued -- being done in England. Sources close to Mustafizur intimated that he would prefer that the procedure be done in England. Additionally, Bangladesh team manager and BCB director Khaled Mahmud also said that sports medicine in England is highly developed and that the BCB was averse to any delays.