Sir Viv slams ICC for double standards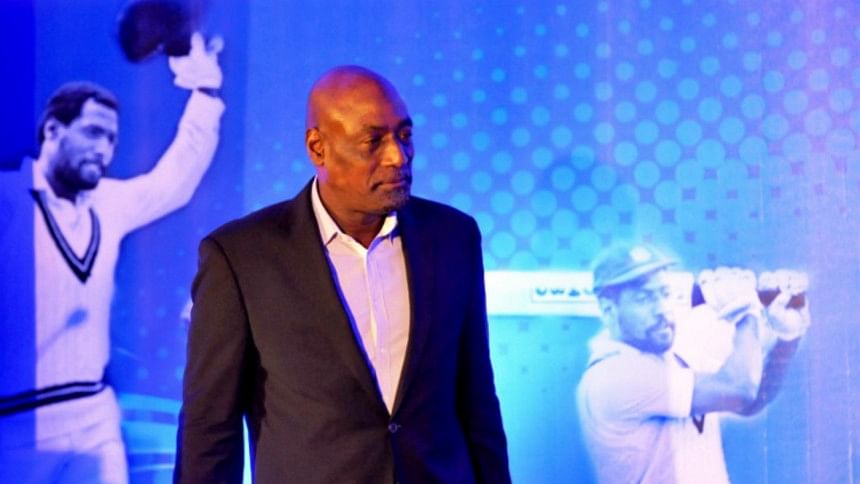 Sir Vivian Richards lashed out at the International Cricket Council for its official reprimand of West Indies. A furious Richards said that the governing body had one rule for Darren Sammy's side and another for the Indian cricket team.
"There are rules in the one-day game under the auspices of the ICC, like for instance the system where you go back to the third umpire and things like that," Richards was quoted saying by the 'Jamaican Observer' on Thursday (April 28).
"So, if you are the sole governing body of world cricket, then everyone should be coming under the same umbrella. The Indians do not play certain things the ICC may have in its rules. They totally ignore that and they have been getting away with it for years," Richards said.
West Indies skipper Darren Sammy, Dwayne Bravo, Marlon Samuels were rather vocal while stating their woes with the West Indies Cricket Board (WICB) after their WT20 triumph. However, following the recently-concluded ICC Board meeting in Dubai, a statement was released by the parent body stating that the West Indies players had been "inappropriate, disrespectful and brought the event into disrepute".
That came after the players got overtly emotional in their celebration with shirts coming off and Samuels's heated exchange with Ben Stokes, who bowled the final over. The ICC added that it wanted to levy charges against the side relative to its Code of Conduct.
The reprimand was not received well by Richards whose anger was apparent. "I am only trying to hit back because of what they are trying to do because of Sammy's comments. They are trying to be a body that if you say this, it's out of order then you're going to be this and you're going to be that.
"When you look around the world in terms of the governance of the ICC, there are rules for some and not others," he said.