Regular Tests the key: Mushy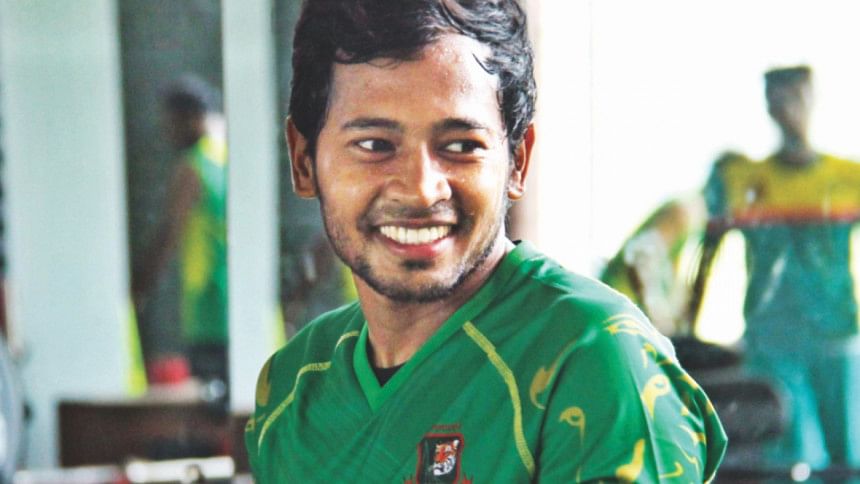 Bangladesh Test captain Mushfiqur Rahim believes that the Tigers will be able to reach a certain level of competence within the next two years if given enough opportunities in the format.
The Tigers have been enjoying the T20 entertainment in the ongoing BPL but it seems that the afterglow of their scintillating success in the Test series against England is persisting. And why not when the tour of New Zealand is knocking on the door and there is a lot of promise surrounding Bangladesh's Test cricket.  And yesterday was November 10; a day on which, 16 years ago, the Tigers had started their Test journey against India at the Bangabandhu National Stadium.
That is the reason Mushfiqur answered more questions regarding Test cricket than about today's match between his side, Barisal Bulls, and defending champions Comilla Victorians.
"Bangladesh could have been in a much better position in Test cricket today but it was too tough to improve in Test cricket if you played it after one or two years' break. Look at Mominul [Haque]; he plays only one format and how difficult it must be for him to play after such long breaks. I hope we can reach a good position if we can play Tests consistently," said Mushfiqur during a conversation with reporters at the Academy ground.
The wicketkeeper-batsman however painted a bright picture of 2017 as they are going to play a number of Test matches in the next year to uplift their stature in the longer version.
"The year 2017 will be challenging for us. We didn't play nine or 10 Tests [in a year] ever but we are going to play that amount of matches in the next year. I hope we can take this challenge. There are many things for us to prove and one is to play good cricket overseas. Hope we can start a new era from the New Zealand trip and I personally believe the batsmen must take huge responsibility," opined Mushfiqur.
There had been a question about whether Bangladesh are capable of taking 20 wickets but in favourable home conditions the Tigers proved everybody wrong by taking 40 wickets in the two-match Test series and Mushfiqur believes that they also have the ability to take 20 wickets in seaming conditions in New Zealand.
"We have to have the confidence like we had during the England series. We have good seam bowlers in our team. You see, our seam bowlers did well in the last World Cup in Australia-New Zealand compared to other teams. I hope Mustafizur [Rahman] will return from injury and if the others can give their best then we will be able to take 20 wickets, but once again I believe the batsmen should take the responsibility," he continued.
To Mushfiqur the most satisfying fact in Bangladesh's 16 years of Test cricket was that the number of performers in the team has increased, which has been bringing success.