Saifuddin relishes return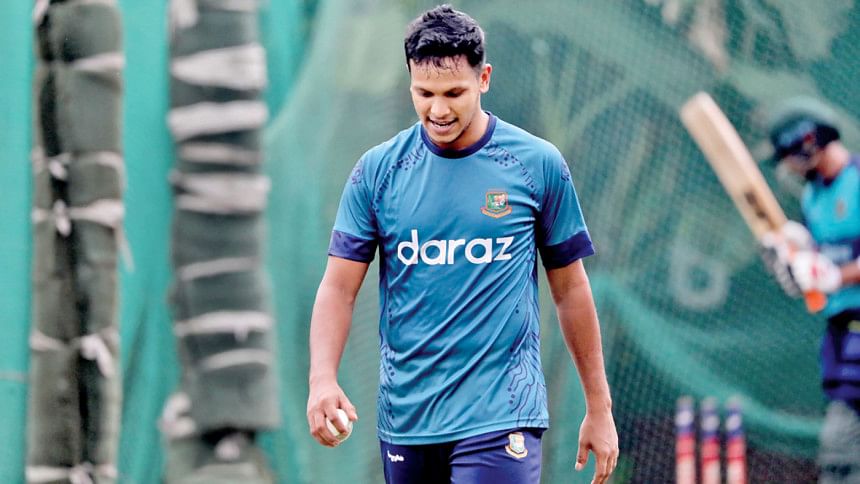 Mohammad Saifuddin had been rated as one of the few genuine seaming all-rounders that Bangladesh desperately need, especially in the limited over formats. Following a complex back injury, the 25-year-old has completed his recovery and is all set to make a comeback during the Tigers' upcoming white-ball series in the West Indies. The cricketer from Feni spoke to The Daily Star's Mazhar Uddin ahead of the West Indies tour and shared his plans along with a few other topics during an exclusive interview, the excerpts of which are as follows:
The Daily Star (DS): The wait must have been agonising since injury at the T20 World Cup last year pushed you into the sidelines?
Mohammad Saifuddin (MS): Obviously it was not easy for me since I was unable to play the BPL [Bangladesh Premier League] and also missed a few series due to injury. As you know, our pace unit is doing really well and since I'm making a comeback to the team, it won't be easy for me to get my place back. I'll have to work extremely hard. However, I'm taking this as a challenge and as I'd be playing in the white-ball format, I am optimistic about giving my best out there.
DS: How was rehabilitation during this time? And how difficult is it for a cricketer to stay out of cricket and watch their teammates play for the country?
MS: To be honest, yes, it's very difficult even if you don't play well but as soon as you manage to bounce back on the field, you tend to forget what happened in the previous games.
You see, when a recurring injury forces you out of cricket for a long time, it's really frustrating. Coming back after five-six months is mentally stressful because being a cricketer we always want to go out there in the field and represent the nation.
DS: You travelled to the United Kingdom for treatment. What is your current back-pain situation?
MS: I went to the UK with Dr. Debashish Chowdhury bhai and underwent a few scans. Fortunately, nothing major was detected and no treatment was required. My back is well and for me it's important to continue the strength-training and gym-work to remain physically fit and strong. Obviously I'll also have to work more on my skills and develop gradually. Look, pace bowlers' life is all about how you can manage injuries and play for an extended period and I'm focusing on that aspect.
DS: What will be your biggest challenge in the West Indies since this will be your first tour there?
MS: Honestly, I haven't planned anything yet but I've been following the games played in the West Indies. I watched the games on YouTube and tried to gain some idea about the pitches and conditions there. I think there will be a bit more bounce but otherwise I think it'll remain similar to Bangladesh. As a fast bowler, obviously, it'll be important for me to focus on the dot balls in T20 format while in ODIs you need to be more aggressive while bowling with both the new and old ball.