'Parameters need broadening'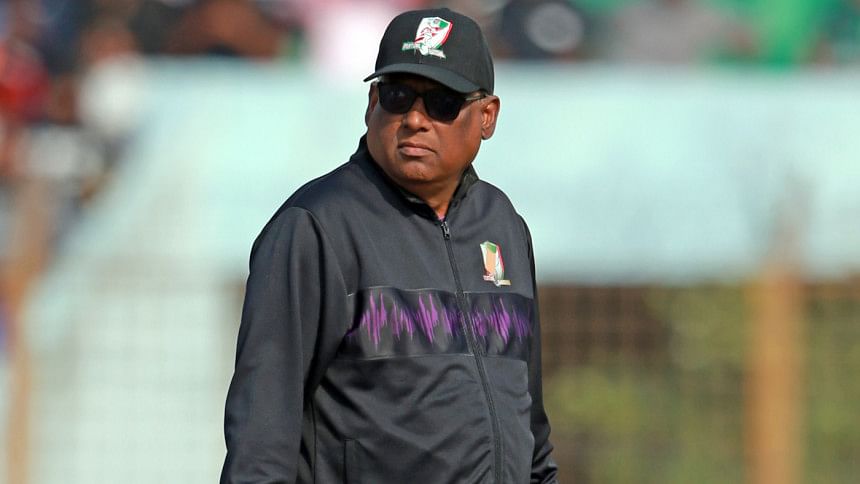 Nazmul Abedeen Fahim, a revered figure in the sporting fraternity and a mentor of many cricketers here, once closely monitored women's cricket as its wing development manager. The veteran coach identified some vital issues that the Bangladesh Cricket Board (BCB) should give highest priority in order to ensure proper growth of women's cricket in the country. The excerpts of his observations are as follows:
1. We don't play enough domestic tournaments, which consequently keep the girls in the field for barely six-seven weeks out of a whole season. So, they need to be in a competitive environment for a longer period of time. Girls still have to wait for men's schedules before their games can take place. The matches are loosely arranged as well, unlike the case in most countries where women's cricket is thriving.
2. The women have no separate training facilities. We have around 20 players under contract who get salaries but excluding them, the promising ones have no one to look after them. They should be brought under some sort of rookie contract or scholarship, so they don't feel insecure financially or consider leaving the sport. I think we should go beyond what other countries are offering such players [outside the national pool].
3. Barring the national team players, the rest don't have much access to training facilities. The boys have U-19, U-17, U-15, HP, A team and Bangla Tigers camp, where more than 100 players are involved, but until now the girls only had a national pool of players, and that's all. The parameters need to be broadened.
4. We need to increase the number of players, which can be done by bringing promising players from various domestic competitions and giving them access to training facilities. This will increase the competitiveness of domestic competitions and, in turn, help produce quality cricketers.
5. Most of the players I saw playing in 2017 are still playing now. My expectations were to see a good number of new players get into the national team but I haven't really seen that. I haven't seen much change. The ones who did come through, in most cases didn't graduate with outstanding pedigree.
6. Board is taking initiative by bringing in foreign coaching staff into the system but it's important to look at domestic structure if we want to do well in international cricket. The height reached in 2018 was a big opportunity for us to take women's cricket to a different level but we didn't really capitalise on that.