Mustafizur's decline and Tigers' Test troubles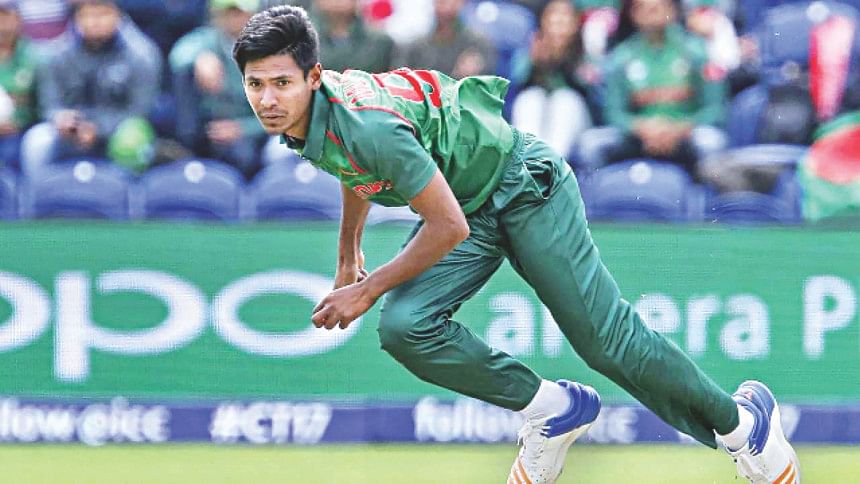 More than any other cricketer in Bangladesh's history, Mustafizur Rahman has been treated with kid gloves by the Bangladesh team management, and with good reason. When he made an immediate impact upon arriving on the international scene with ODI series-winning performances in 2015 against India and South Africa, Mustafizur gave Bangladesh that rare commodity -- a bowler who can run through sides and make renowned batsmen look foolish. That success persisted through the 2016 World Twenty20, his debut IPL season for Sunrisers Hyderabad, and a fine debut performance for Sussex Sharks in 2016, before a shoulder injury laid him low.
Three years on, when he was not among the three Bangladesh pacers picked for the second Test against India in Kolkata on November 22, it signalled the end of perhaps the longest honeymoon period in Bangladesh cricket. It also revealed much about the state of the country's pace bowling in Tests that its most celebrated pacer was not deemed good enough, or able enough, to represent the country in the longest format.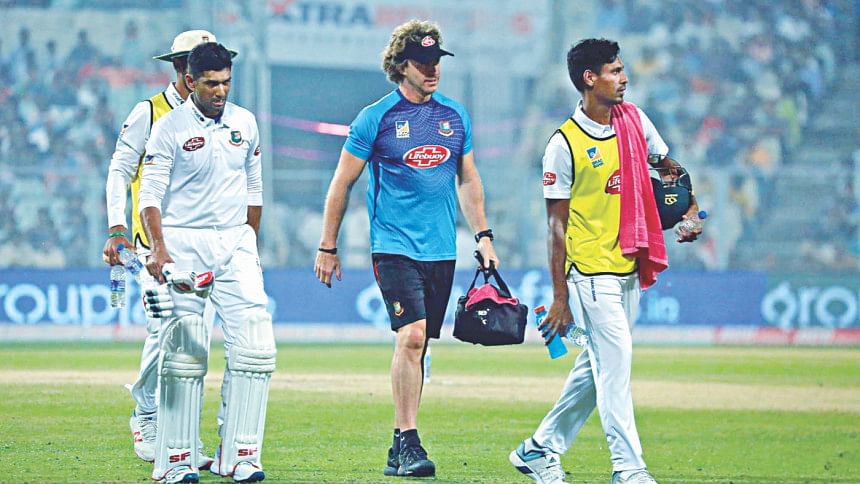 Mustafizur's initial impact was tied to his mystery element, namely his slower cutters that were very hard to distinguish from his stock seam-up deliveries. However, as is the case with most mystery bowlers, batsmen around the world see footage and gradually work out the mystery. That happened with Mustafizur too, but he had enough going for him -- he was initially accurate and displayed an uncanny ability to predict the batsman's intentions -- to suggest that his slower cutters would not be the sole source of his incisiveness. 
Instead, his development has stagnated since he emerged from his shoulder surgery. He is still one of Bangladesh's best in ODI cricket, but there is decline there too. His figures were outlandish in his first year of international cricket, when in 11 ODIs he picked up 30 wickets at an average of 13.83 and an economy rate of just 4.38 per over. His average is now, after 56 matches, still an excellent 22.97 and economy of 5.24.
In the World Cup this year, he did pick 20 wickets but none came in the first 25 overs of the innings. His economy rate was 6.7 runs per over, better only than Mohammad Saifuddin's 7.18 among regular bowlers who played more than five matches. These stats tell the story that was evident to those who watched the matches -- that Mustafizur was still relying on taking wickets with his variations when the slog was on, instead of providing breakthroughs that would give Bangladesh an early advantage, as he did in his early days. His economy rate suggests that the wickets were more bought than taken.
The story is markedly different in Tests. He had taken four wickets against South Africa in his debut Test, and after his first two matches his average was an impressive 14.5. In his next 11 Tests, that average has ballooned to 38.62 for the addition of just 24 more wickets.
Then there is a rumoured lack of eagerness to play the longer format. He has played just 31 first-class matches since his debut in April 2014, and 13 of those were Tests. Before the tour of India, he sat out the opening round of the National Cricket League (NCL), following a visit to national team physio Julian Calefato, even though he was initially declared fit and named in the NCL squad for Khulna.
The recent two-Test series in India was a lesson in how taking wickets is an art in Test cricket, with Indian pace trio of Ishant Sharma, Mohammad Shami and Umesh Yadav making hay against Bangladesh. Indeed, Bangladesh pacers Ebadot Hossain (26 first-class matches since 2016) and Abu Jayed  (83 first-class matches since 2010) also impressed, banking on the experience they have garnered of working batsmen out in the longer version.
Mustafizur, cooling his heels while less celebrated teammates were making the pink ball talk in Kolkata, exemplified the problem with Bangladesh's Test cricket. When his usual tricks ceased being as effective as they once were, instead of adapting and developing new skills in the one format that puts the onus on bowlers to take wickets, he has seemingly continued to rely on ODI success.
Luckily for him, the Bangladesh Cricket Board (BCB) also places much greater importance on ODI cricket. Unluckily for him, perhaps, a continued focus on the shorter forms may see an erosion of his efficacy that has already been seen at the World Cup, and such scenes as the one seen in Kolkata may become more common.