Changing rules in the middle of the tournament 'not ideal'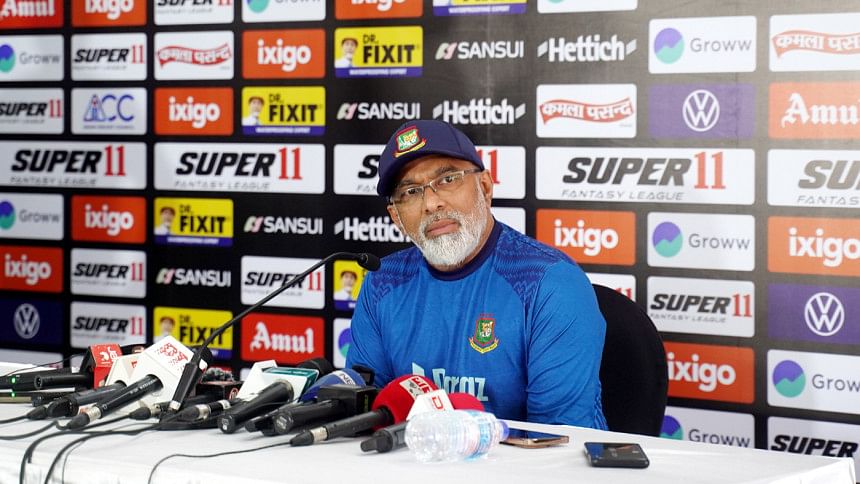 Bangladesh head coach Chandika Hathurusingha lamented the decision to allocate a reserved day for the India-Pakistan match only, the 54-year-old expressed while speaking at the pre-match press conference of the Asia Cup Super Four encounter between Bangladesh and Sri Lanka on Saturday in Colombo. 
The Sri Lankan deemed the decision taken by the hosts as not ideal and was taken aback saying he has not experienced such a circumstance in any other tournament. 
"I'm sure there is a technical committee, represented by every participating country, six nations. So, they must have decided with some other reason.  Yes, it's not ideal. We would love to have an extra day as well. Other than that, I don't have much comment on that because they have made a decision.
"I haven't seen this kind of thing in another tournament. Changing rules in the middle of the tournament, so that's the new thing I can add to that," he told the reporters on Friday.
All Super Four matches other than the Bangladesh-Pakistan fixture have been designated to take place at the R.Premadasa Stadium in Colombo.
According to weather forecasts, Colombo will see rain every day till the upcoming week. Considering that, the Pakistan Cricket Board proposed to the Asian Cricket Council (ACC) to move the matches to Hambantota instead. However the request was denied by the ACC. 
Rain has already played spoilsport in the ongoing edition of the tournament so far as it forced the blockbuster contest between India and Pakistan in the group-stage to be washed out after just one innings and before that, the tournament's opener between Pakistan and Nepal was interrupted. India's group-stage match against Nepal was also hampered due to rain.
Now, only the India-Pakistan Super Four match and the grand finale have been allowed reserve days.