'If I had to bowl at him, I will be worried'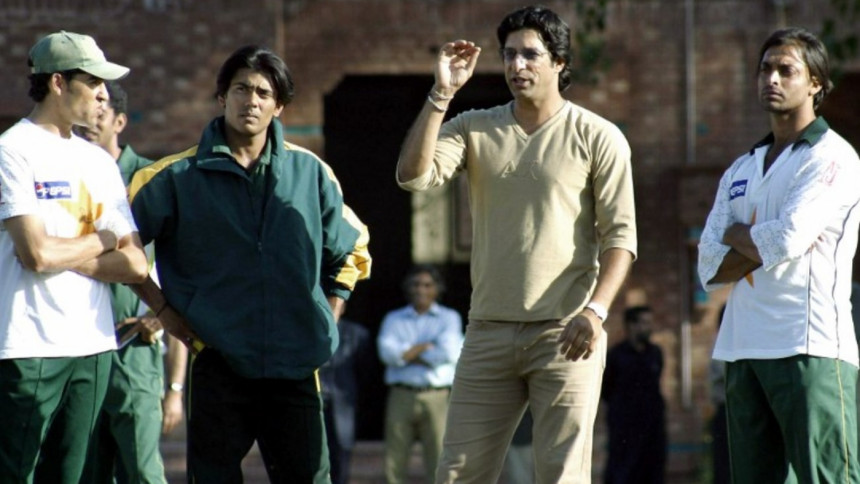 Regarded as one of the greatest fast bowlers in the history of the game and the holder of the world record for most wickets in List A cricket (881), former Pakistan captain Wasim Akram said in an interview that he would be concerned if he had to bowl at India's batting genius Virat Kohli.
"Belief, his ability and on top of that his technique. We haven't seen him play the reverse shot or the lap shot, he always plays proper cricketing shots with the full face of the bat. That's why he has been very consistent and as a bowler if I had to bowl at him, I will be worried. It's like in ODI cricket when Sachin Tendulkar opened the innings, it was very difficult to bowl at him because Sachin as a batsman and Kohli as a batsman will hardly give you a chance to get them out," Akram told India Today in an exclusive chat.
Captain of Royal Challengers Bangalore Virat Kohli is going through the purplest patch in his cricketing career, and has amassed 919 runs in the ongoing IPL at a stunning strike-rate of over 151. On top of that, the poster-boy of Indian cricket has pulverized all bowlers to score four centuries, the most by any batter in a single edition of the IPL.
"Kohli has scored 36 sixes in this IPL ... they are lot of sixes. In my cricketing career, I have 50 plus sixes and those days sixes were rare. So, you can imagine he is powerful, he is strong and he can hit the ball miles outside the stadium. He has been a treat to watch," The Sultan of Swing added.
The only Pakistani cricketer to be named in an all-time Test World XI to mark the 150th anniversary of Wisden Cricketers' Almanack, Wasim Akram also admired RCB's South African recruit AB de Villiers for his remarkable ability to win matches regardless of the situation.
"Mr. 360, he plays beautifully well against the fast bowlers, equally well against the spinners... doesn't matter the situation. He is a match-winner. He will win you a game single-handedly," said the only bowler according to Indian batting great VVS Laxman who could reverse the old ball in both ways.