Fizz claims ICC Emerging Cricketer of the Year award
First Bangladesh cricketer to win an annual ICC award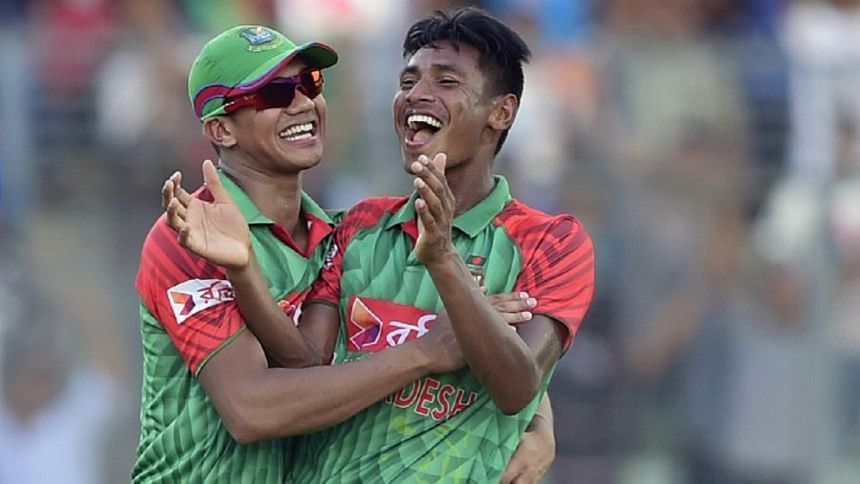 Bangladesh fast bowler Mustafizur Rahman has won the ICC Emerging Cricketer of the Year award.
In the period under consideration, Mustafizur played three ODIs and took eight wickets, while he yielded 19 wickets in 10 T20Is. He is the first Bangladesh cricketer to win an annual ICC award, according to ICC's media release.
Mustafizur commented: "This award is the best gift of the year for me and will encourage me to do even better in the coming years. I'm delighted and proud to win this award, especially since it's the first time that a Bangladesh player has won an ICC award.
"To play international cricket is the dream for every budding cricketer and it has indeed been a dream come true for me too. I want to thank everyone who has supported me over the years and promise to give my best at every opportunity."
Ravichandran Ashwin has become the third India player and 12th player overall to win the prestigious Sir Garfield Sobers Trophy after being named as the ICC Cricketer of the Year 2016. Ashwin was also adjudged the ICC Test Cricketer of the Year, which has made him only the second India player after Dravid (2004) to bag the two coveted prizes in the same year.
South Africa's wicketkeeper-batsman Quinton de Kock has been named as the ICC ODI Cricketer of the Year.
Carlos Brathwaite of the West Indies has won the ICC T20I Performance of the Year award for his match-winning 34 not out off 10 balls in the ICC World Twenty20 India 2016 final against England in Kolkata.
Afghanistan's flamboyant wicketkeeper-batsman Mohammad Shahzad has been named as the ICC Associate and Affiliate Cricketer of the Year after he finished as the leading ODI run-scorer with 699 runs in 16 one-day matches.