'Fizz has the same skills Wasim had'
Fearsome South Africa fast bowler Dale Steyn has joined the Mustafizur Rahman fan club, paying the Bangladeshi left-arm paceman perhaps the highest compliment that can be paid to left-handed pace bowlers. His latest Indian Premier League outing on Tuesday for Sunrisers Hyderabad against Rising Pune Supergiants saw a rare blip as he was taken for 21 runs from his two overs, but he should be buoyed by arguably the greatest fast bowler of this generation comparing him to one of the greatest that ever played the game: Pakistan swing king Wasim Akram.
"Mustafizur has got the skill set, X-factor Wasim Akram had. I wouldn't say Mustafizur is swinging as much as Akram did but it is fantastic to see him bowl." Steyn said in an exclusive interview with the India Today website yesterday. Steyn is playing for the Gujarat Lions in the 2016 IPL, the competition where Mustafizur has most recently come into the spotlight by taking wickets and mesmerising opposition batsmen.
Mustafizur has taken the cricketing world by storm since his international debut in the T20I against Pakistan in April last year. Since then, he has taken 52 wickets in 24 international matches and his three five-wicket hauls in ODIs have been instrumental in Bangladesh's rousing series wins over India and South Africa in 2015. But his supreme control and nearly indecipherable changes of pace, as much as his brilliant international statistics, have made him an irresistible prospect for Twenty20 cricket. It was therefore no surprise that he became only the sixth Bangladeshi to be picked by an IPL side.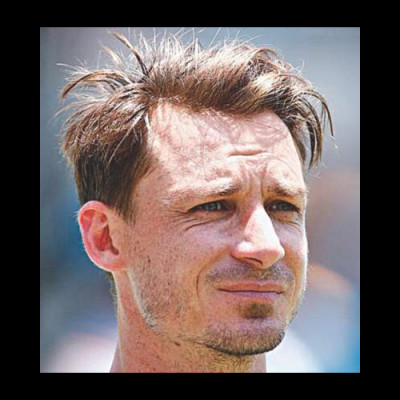 The 20-year-old, nicknamed the Fizz, has already provided some of the most exciting moments of the IPL this year. His in-swinging yorker that cleaned up Andre Russell was a spectacle. And on Saturday, he bowled 16 dot balls in his four-over spell and finished with figures of 4-1-9-2.
 "Every year somebody comes up, somebody steps up. At the World Cup, last year, we had Trent Boult and Mitchell Starc who came out and did something different. They both were bowling yorkers and swinging the white ball extremely well.  While Starc was hitting 100 mph-mark, Boult was swinging it upfront. Now we have got Mustafizur from Bangladesh. I hope he goes from strength to strength. I hope we have a few more guys like Mustafizur next season," Steyn said.
"We are so used to right arm bowlers who bowl quick and also bowl off-cutters to surprise batsmen. Now this guy is a left-armer and his cutters and pace changes are things that nobody has seen before," Steyn said.