Steyn reveals how South Africa kept Lara's record intact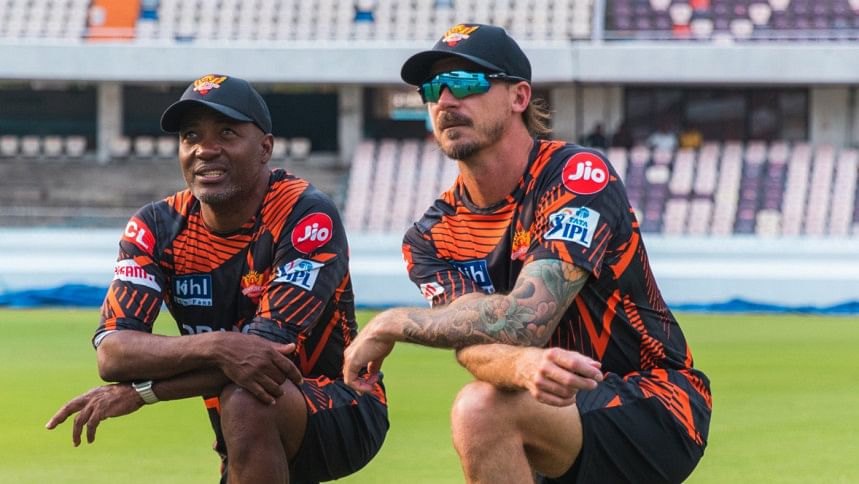 On April 12 2004, West Indies legendary batter Brian Lara became the first man ever to reclaim the world Test batting record after scoring 400 not out against England at the Antigua Recreation Ground in St John's.
The elegant left-hander still holds the record and interestingly, according to former South Africa fast bowler Dale Steyn, South Africa stopped a legendary cricketer from breaking West Indies great Brian Lara's Test record of 400 not out.
The new twist has popped up in the story when Sunrisers Hyderabad bowling coach Steyn revealed that South Africa helped keep the West Indies great's record intact.
Speaking on the franchise's YouTube channel, Steyn revealed that Lara, who is also SRH head coach, was nostalgic about his knock in the team bus, to which the South African simply replied, "I literally just looked at him and said, 'You're welcome. You still have your record due to South Africa'"
Recalling how it happened, Steyn took his story back to July 2006 during the first Test of a two-match series between South Africa and Sri Lanka. South Africa won the toss and opted to bat, but were bowled out for 169. In response, the Lankans faltered early at 14-2, but Kumar Sangakkara and Mahela Jayawardene came to their rescue.
"This is where the story starts to kick in. Mahela (Jayawardene) and (Kumar) Sangakkara are batting together, Sangakkara is on strike. He cuts one straight to Jacques Rudolph at point, he drops the catch and it lands on the floor. The very next ball I run in, I'm an angered young man…Sanga drags the ball onto the stumps. Umpire puts his hand out and it's a no ball", Steyn said.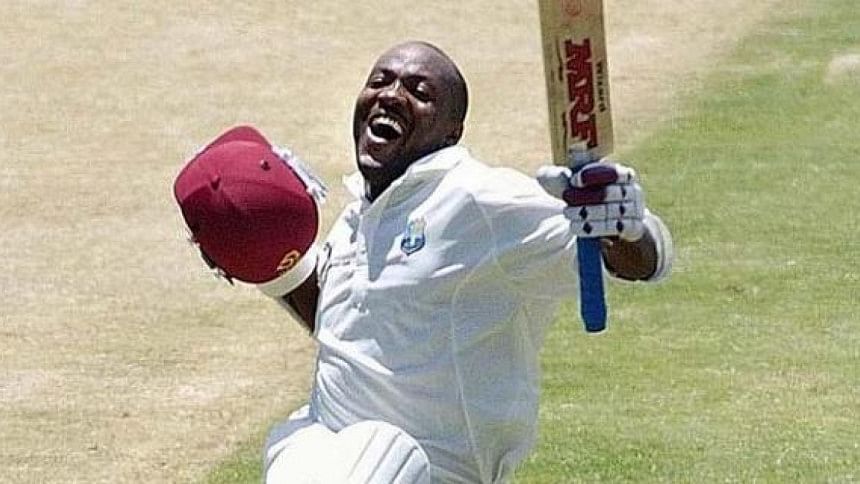 "We never sniffed a wicket in that entire time. At Tea on day three, we'd been fielding for two and a half days in the sun. Ashwell (Prince, who was captain on the tour) and the South Africans all get together and our team talk was not about how we're gonna draw or win this game. Mahela was on 370 somewhere and we just said, 'We need to do anything possible to make sure he doesn't break Brian Lara's record'," Steyn further revealed. 
With Jayawardene edging towards Lara's historic 400, the Proteas finally managed to break the partnership. 
"We come out of the tea. Andre Nel is the bowler. And I've been fielding at mid-off for most of this game. I'd seen everything happen in this game at mid-off. I think he passed every milestone to me. I think he just blocked the ball and ran to me at this point. Nel ran in, he dragged one short, it was halfway down the pitch. I basically looked at the square leg because the bulk of the time that was where the ball was going. And for some crazy weird reason this ball didn't get higher than ankle height and it castled Mahela's stumps and we got him out for 374", Steyn said.
Recently, the cricket fraternity celebrated Lara's 19th anniversary of the day he slammed the highest Test score of 400 not out against England in 2004, in Antigua. 
In that said match, Sangakkara and Jayawardene's partnership of 624 runs remains the highest in Test history. Sri Lanka went on to win the first Test by an innings and 153 runs, followed by a series-clinching win in the second fixture. Meanwhile, Jayawardene's knock of 374 is also the fourth-highest in Test cricket history.