'Decision to tour Bangladesh was the right one'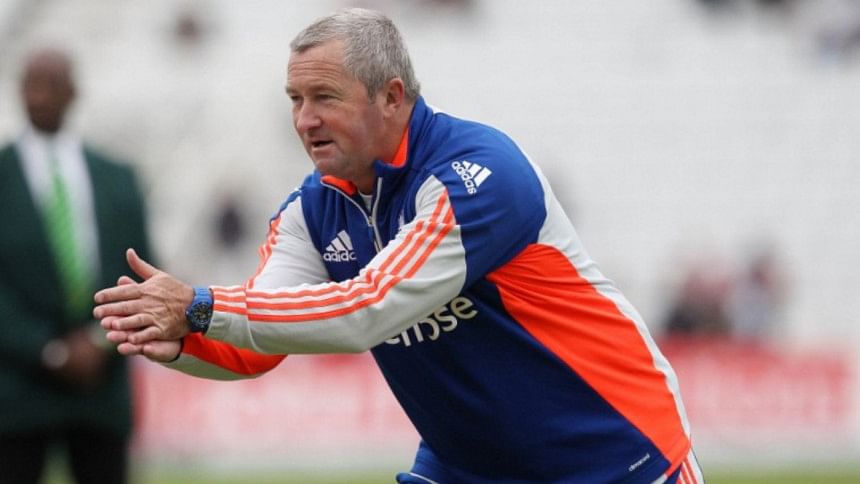 England assistant coach Paul Farbrace had no doubt that the decision to tour Bangladesh was the right one.
Three months before England arrived in the Bangladesh capital, Dhaka, a terrorist attack in an area of the city popular with westerners saw 29 people killed and put the trip into serious doubt as there were fears of further incidents, reports BT sports.
Reg Dickason, the England and Wales Cricket Board's security advisor, gave the tour the go-ahead after a fact finding mission in the subcontinent although one-day captain Eoin Morgan and Alex Hales opted to pull out over safety concerns.
England landed in Dhaka amid a strong security presence on Friday and their team hotel is heavily fortified by armed guards both inside and outside the complex.
Ahead of the team's first practice session, Farbrace said: "In terms of coming to places like this, I don't think it's been any different from what I expected it to be and what it's been before.
"A lot of it has been made about the problems they had and the attacks earlier in the year but once Reg had given his okay then you've got to trust him. That's his job and you've got to trust him to do his job and then it's up to us to do ours once he gives it the green light."
Farbrace, who was part of the Sri Lanka coaching staff when their bus was shot at by terrorists in Pakistan seven years ago, feels the tour has progressed like any other thus far.
He added: "To be honest it's been no different to the last time we were here. Round the hotel it's not in your face security. I think it's been fine so far."
Farbrace - currently leading the team in the absence of Trevor Bayliss, who is expected to arrive in Dhaka on Sunday night after visa issues - is not expecting an easy ride against Bangladesh.
England will play two Tests and three ODIs in their Bangladesh tour.
The series will begin on October 7. The teams will play the first two ODIs in Dhaka and the final ODI in Chittagong. After which they will play one Test in Chittagong and return to Dhaka to play the final Test.
Yesterday, the Bangladesh Cricket Board (BCB) announced five pacers in its team for the one-day practice match against England set to take place on October 4 at the Khan Saheb Osman Ali Stadium in Fatullah.
Soumya Sarkar is the only player who played all three matches against Afghanistan to feature in the team.
The players have been asked to report to Shariful Islam Salim, the Deputy Manager of Cricket Operations at the Sher-e-Bangla National Cricket Stadium on October 3 at 3pm.
BCB XI
Imrul Kayes, Soumya Sarker, Najmul Hossain Shanto, Nasir Hossain, Shuvagata Hom Chowdhury, Md. Al-Amin (Jr), Nurul Hassan Sohan, Sanjamul Islam, Kamrul Islam Rabbi, Alauddin Babu, Al-Amin Hossain, Ebadat Hossain, Md Manik.