Mashrafe keeping it in perspective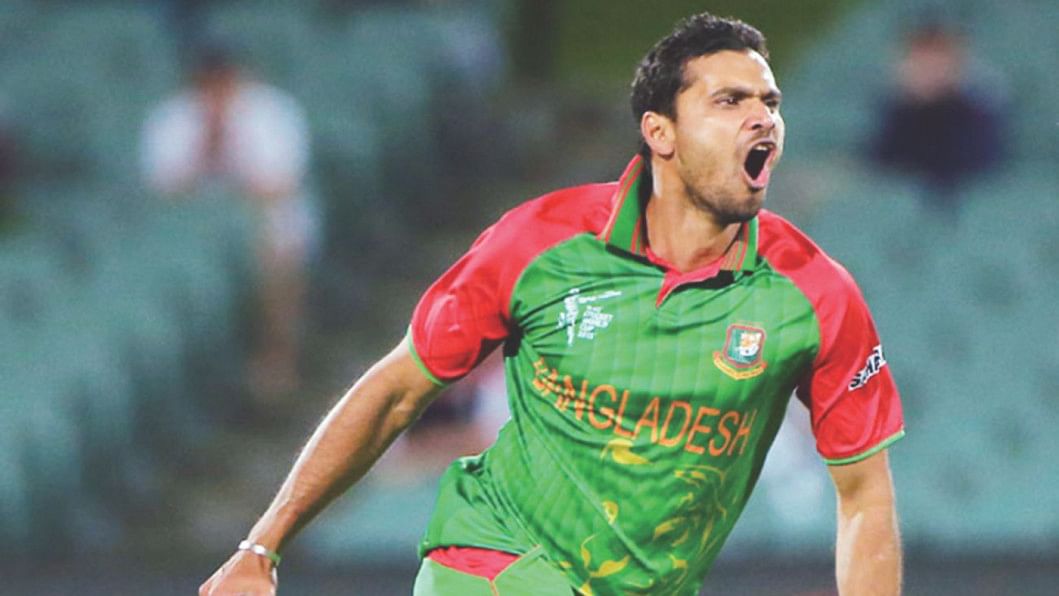 The landmarks that Bangladesh have aced in the last one-and-a-half years have been incredible. The year 2015 has time and again been described as the best year in the history of Bangladesh's cricket.
The quarterfinal berth in the World Cup and the series wins against Pakistan, India and South Africa helped the Tigers catapult themselves into their best ever position in world cricket.
However, nearly 11 months later Bangladesh are in a bit of a pickle. A fortified territory that some of the world's best teams could not breach last year is now in danger of collapsing against the most unexpected of opponents -- Afghanistan.  
If the Afghans manage to win the third ODI today, they will have done something India, Pakistan and South Africa could not in the last one-and-a-half years: beat Bangladesh at home.
Statistically speaking, a defeat for the Tigers on Saturday may not look too bad. It will only be their seventh in the last 21 games. It can by no means undo all the good work that the Tigers have done for so long. But what it will do is pose several questions and compel them to be in a state of vulnerability ahead of the England series.
And that is an environment that Bangladesh skipper Mashrafe Bin Mortaza does not want his team to be in.
"I don't think that losing one game should overshadow all our achievements so far," Mashrafe told reporters during the pre-match press conference at Mirpur yesterday.
"We are obviously all disappointed, but that does not mean that we have forgotten all the good work that we have done. We had a bad day [during the second ODI] and this can happen in any sport. If we keep that in our mind and get on the field for the final ODI, then it will be difficult for all of us. We have to be calm mentally," added the skipper.
The main problem for Mashrafe and co in this series has been the failure of the batsmen. Despite getting starts, they just have not been able to continue and score big. That is an aspect Mashrafe hopes his batters can address in the third ODI.
"I don't think there is a problem with the thought process of our batsmen. None of them are being complacent. We have had discussions. If someone could have scored a 150 in this series, it would have been a big plus for his career.
"That's something that Kumar Sangakkara used to do against us. He scored 100s and 200s against us. I just think there has been a bit of a break in their concentration process," explained Mashrafe.
"Before the start of the series many people thought that this would be easy. But my team and I always knew that the Afghans were going to be tough opponents. And that's clear after the first and second games. But still, we never expected not to play our best game. Credit to Afghanistan, they have done well, but we need to improve our game as well," he added.
An interesting question was raised towards the end of the press conference. "Would you describe a series defeat at the hands of Afghanistan as an upset?" asked a reporter.
Mashrafe's reply suggested that despite the tension in the air, caused by the danger of losing a series to an Associate Member Nation, he remained firmly grounded.
"If they win, they will be the deserving winners. We have won so many matches during such circumstances in the past and they were termed as upsets and that wasn't right. If they win, they should definitely get the credit," concluded Mashrafe.