Will be our biggest win: Shahidi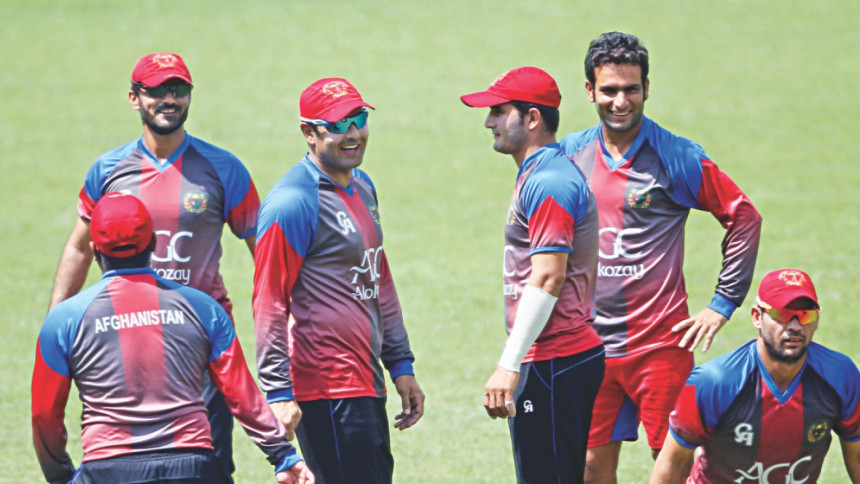 Hashmatullah Shahidi scored a brilliant 72 in the first ODI. But he got out and left the pitch towards the end, at a time when his country needed him to take them over the line in a match Afghanistan eventually lost.
A similar occurrence took place in the second ODI. The visitors dominated a majority of the game and yet crumbled in the last 10 overs. A match that they should have won before the game entered the last five overs, was dragged on till the last over.
21-year-old Shahidi knows that if Afghanistan are to create history on Saturday, the visitors will need to improve their finishing.
The only Test team that they have ever beaten in a series is Zimbabwe. When asked if winning a series against Bangladesh would be the biggest achievement in Afghanistan's cricketing history so far, a confident Shahidi replied, "Yeah. It will be!"
"It's the first time we are playing against Bangladesh in their home and it will not be the last time, inshallah. Our plan is to play good cricket against each team. Not only Bangladesh but against other Test nations as well. Hopefully we can win matches in the future as well," said Shahidi during the pre-match press conference in Mirpur yesterday.
"Everyone knows Bangladesh is one of the best sides in the world, especially at home. They beat big teams like South Africa, India and Pakistan. We already feel better [after beating Bangladesh].
"We will learn from the mistakes that we did in the first two games. We will apply what our coach and captain said to us and hopefully this will be a very good match," added Shahidi.
The impressive aspect about this team is that none of them seem too emotional. They did not celebrate or go haywire after winning the second ODI and going by Shahidi's statements yesterday, they do not seem to be viewing this series win opportunity as a game-changer for Afghanistan cricket.
It seems as though that they have accepted the fact that they will have to do a lot more than just win one series against Bangladesh. And that is perhaps one of the reasons why every question that Shahidi answered had a tinge of calmness to it. For the Afghans, their main target seems to be to put in a good performance here and increase the number of matches that they get to play against Test nations every year.
"If you see, in the last one year, Afghanistan's cricket has been improving. Before we had Inzamamul Haq and he did very well. Now we have [Lalchand] Rajput sir and he is trying hard. He has given us a lot of confidence. He has told us that we are one of the best sides in the world.
"He is working on our batting and is teaching us how to play the entire 50 overs. You know, like play till the end and concentrate on singles and things like that," explained Shahidi.
Their long-term goal is to be a Test nation soon. And in order to reach that goal, they hope to continue putting in such threatening performances.