Cops interrogating pitch-invader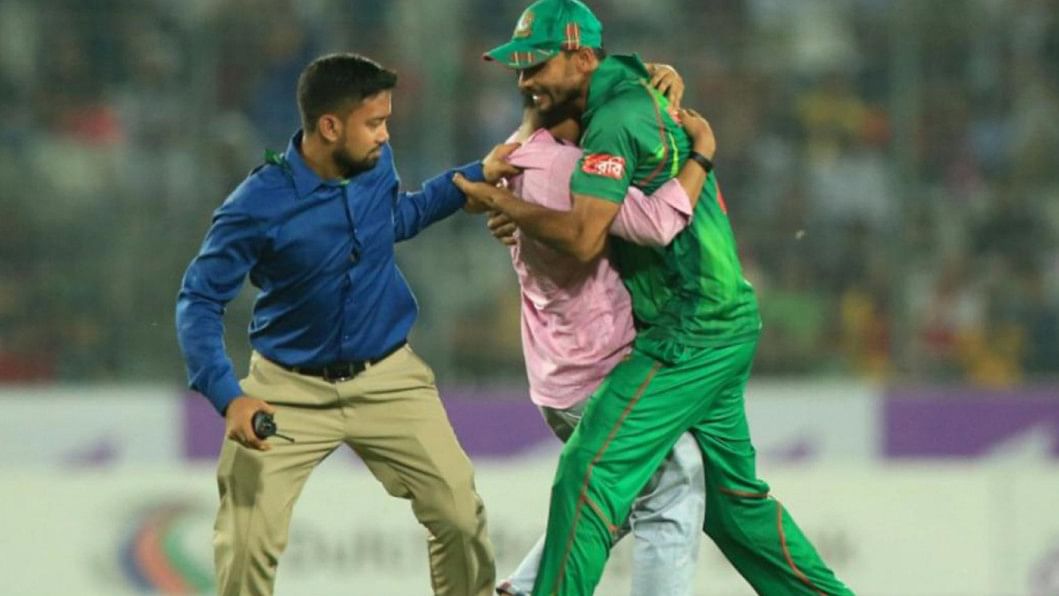 The individual, who entered the Sher-e-Bangla National Cricket Stadium ground during the third and final ODI between Bangladesh and Afghanistan, is being quizzed, Mirpur police said today.
Police officials have said that they were quizzing the man in order to confirm his identity. The person however claimed himself a fan of Bangladesh skipper Mashrafe Bin Mortaza.
Dhaka Metropolitan Police will brief media later in the day.
Around the 30th over of the third ODI yesterday an individual from the VIP gallery made his way to the field and ran towards Mashrafe, who was fielding at mid-on.
While Mashrafe initially seemed a bit taken aback he eventually hugged the individual and even seemed to ask the security officials not to hurt him. 
Speaking on the matter a BCB official yesterday opined that the individual was an emotional fan who probably was concerned about Mashrafe, who had earlier hurt his ankle at the start of the match.