Shakib Al Hasan: Bangladesh's global ambassador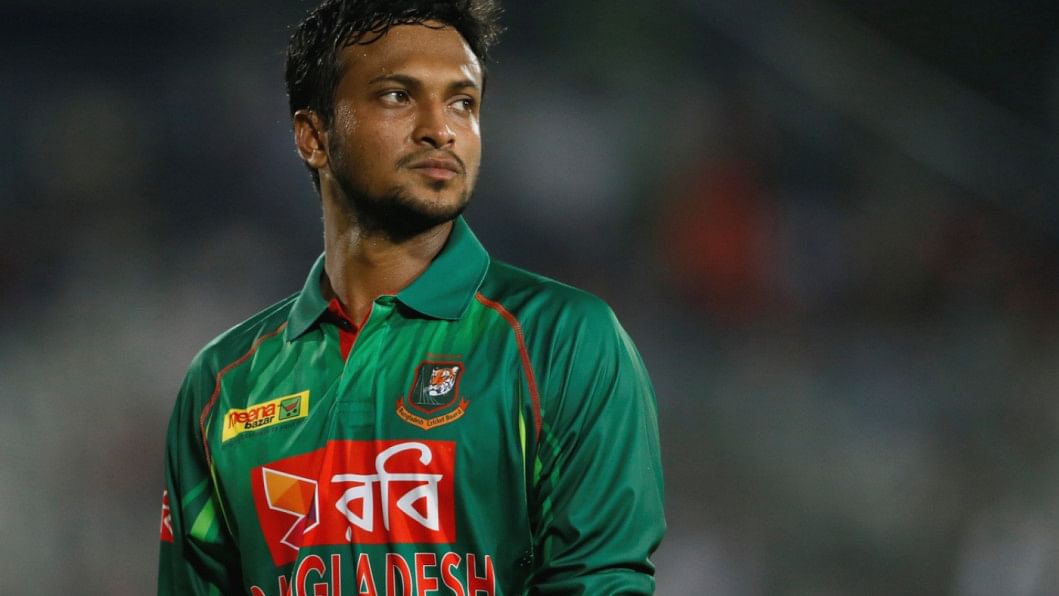 Shakib Al Hasan, the role model of Bangladesh cricket lovers and the country's global ambassador has a long and fruitful road of cricket in front of him to walk with his head held high.
Bangladesh is a nation that lives by their passion for cricket. Here, every boundary by a localite is celebrated with claps and loud cheer, every six brings immense joy and a loss of wicket to their side results in pin drop silence in the ground.
Cricket is like an unofficial religion for the country and one of those players who brought more limelight to the game they play is Shakib-al-Hasan. In the brief history of cricket, Shakib is easily one of the legendary cricketers that Bangladesh has ever produced and definitely, he is one player that represents the team at world stage, reports Cricketcountry.com
Shakib's certificate to the unfailing credibility status bestowed upon him is his success. His numbers, style of play, techniques has made him standout of the rest of his team.
With his wicket of Shabir Noori during the first ODI against Afghanistan, Shakib became Bangladesh's leading wicket-taker in ODIs as well as in all formats. He has 147 wickets in Tests and is way ahead of the No. 2 in the list.
In Twenty20 Internationals (T20Is), he has 65 wickets which is also the highest and in ODIs, he has 207 wickets beating Abdur Razzak, who played as a specialist bowler while Shakib is an all-rounder who has to carry out the duties as one of the backbones of the team's batting.
Talking about his batting, he has 2,823 runs in Tests, which is the third highest for his team following Tamim Iqbal and Habibul Basar, who are again specialised batsmen.
In ODIs, he has 4,443 runs, the second highest by any Bangladesh batsman while in T20Is, he has 1,103 runs, again the second highest among all Bangladesh batsmen. But playing international cricket for Bangladesh is not the only thing that makes Shakib what he is today.
He is also the first Bangladesh cricketer to be a part of many of the Twenty20 (T20) leagues that take place around the globe – including Indian Premier League (IPL), Caribbean Premier League (CPL) and of course, Bangladesh's very own Bangladesh Premier League (BPL).
The road was never easy for Shakib to get to the stature he currently has in the world. Talent was always there, but there were bigger hurdles — like lesser exposure, no proper team to support his talent, the burden of taking care of the flaws of his team and so on.
But then, a legend is never born without difficulties. It is the situations one has overcome which make them stronger.
Shakib today is the top-ranked all-rounder in One-Day Internationals (ODIs) and after serving the Bangladesh side for a decade now, there seems to be a lot more cricket still in him.
Most of Shakib's contemporaries in the side are long gone, either by choice or by the lack of form that left the selectors with no other option than dropping them for an uncertain period of time.
On the other hand, Shakib is not tired of making and breaking records one after another. Now 29, there has seldom been a period when the country has not had his services for a considerable amount of time.