Shakib one of 32 to get nat'l sports award today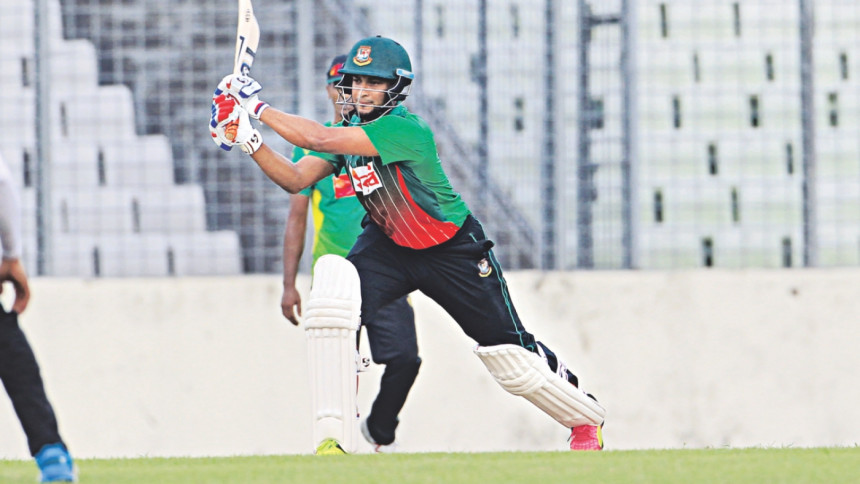 Thirty two sports personalities, including sports stars and organisers will be bestowed with National Sports Awards for 2010, 2011 and 2012 at the Osmani Memorial Hall in the capital today.
The names of the awardees were declared in 2013. Prime minister Sheikh Hasina is expected to hand over the awards to the awardees.
19 cricketers have recieved the award so far since its inception.
The recipients of national sports award for 2010 are: Harun-Ur-Rashid (swimming), Atiqur Rahman (shooting), Mahmuda Begum (athletics), Dewan Md. Nazrul Islam (gymnastics), Mizanur Rahman Manu (organiser), ASM Ali Kabir (organiser), Md. Tokbir Hossain (swimming, posthumously), Farid Khan Chowdhury (athletics), Neli Jesmine (athletics) and Nipa Bosh (athletics, Autistic).
The recipients of national sports award for 2011 are: Rowshan Ara Chobi (gymnastics), Md. Kanchon Ali (boxing), Md. Ashraf Ali (wrestling), Helena Khan Eva (volleyball), Khaled Masud Pilot (cricket), Robiul Islam (bodybuilding), Jumman Lusai (hockey, posthumously), Kutubuddin Mohammad Aksir (organiser), Ashikur Rahman Miku (organiser) and Saheed Sheikh Kamal (athletics and organiser, posthumously).
The recipients of national sports award for 2012 are: Shakib Al Hasan (cricket), Md. Mohsin (football), Khurshid Babul (football), Ashish Bhadra (football), Abdul Gaffar (football), Sattyajit Das Rupu (football), Firoza Khatun (athletics), Nazia Akter Juthi (badminton), Kazi Rajibuddin Ahmed Chapal (organiser), Mamunur Rashid (hockey), Salma Rafique (organiser, posthumously) and Nurul Alam Chowdhury (organiser).