Bangladesh women's chess team beat Iraq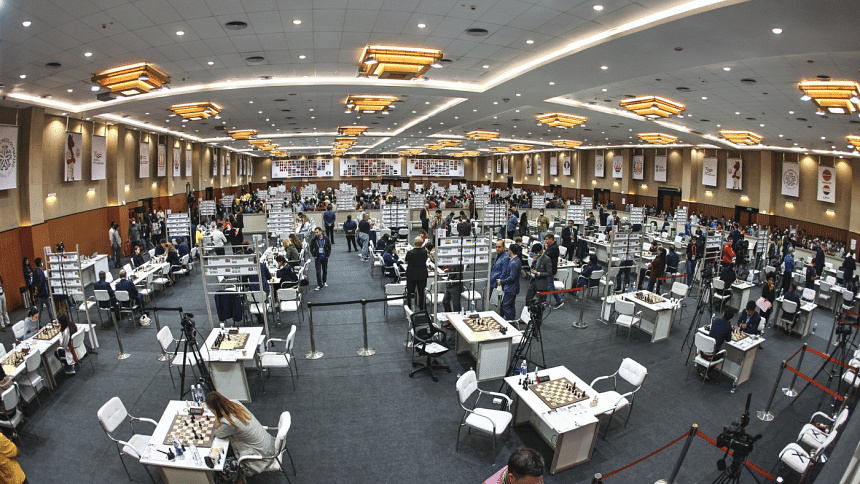 Bangladesh women's team registered their fifth victory in the 44th FIDE Chess Olympiad but their male teammates suffered their third defeat in the ninth round held in Chennai, India yesterday.
Bangladesh women's team beat Iraq 3.5-0.5 while the men's team lost 2.5-1.5 to Iceland. Now both teams have equal 10 points from nine matches.
In the women's section, Sharmin Sultana Shirin beat Al-Fayyadh Zainab, Noshin Anjum beat Sara Masood Abdullah, Nazrana Khan beat Tiba Mahdi Attiyah and Jannatul Ferdous drew with A-Ali Sali Abbas Abdulzahra.
In the open section, GM Enamul Hossain, GM Ziaur Rahman and FM Mehdi Hasan Parag drew with GM Gretarsson Hjorvar Steinn, GM Stefansson Hannes and GM Gretarsson Helgi Ass but GM Niaz Murshed lost to GM Kjartansson Gudmundur.