Chandika leaves BCB confused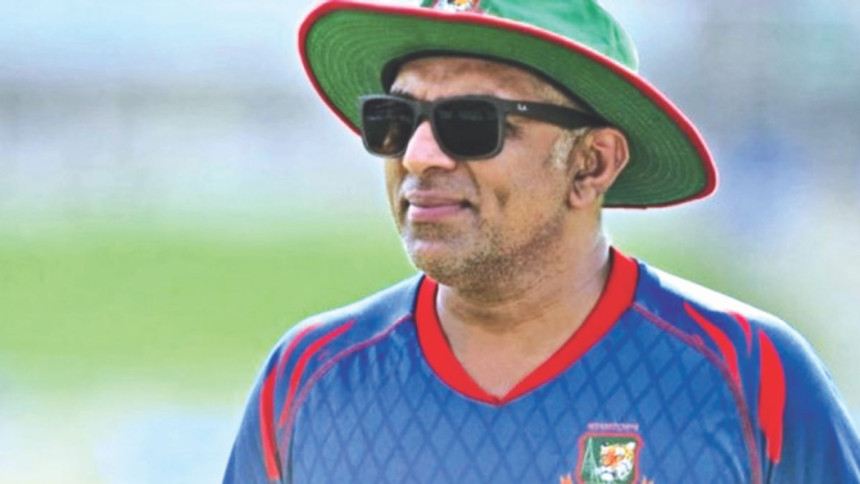 The Bangladesh Cricket Board (BCB) is yet to clear the cloud that has been hanging over the resignation of Tigers head coach Chandika Hathurusingha.
There have been reports that Hathurusingha will now become Sri Lanka's head coach.  However according to BCB director Akram Khan, the board is still waiting for Hathurusingha to return to the country in the next few days before taking a suitable course of action.
"Actually we are still in confusion and don't know anything about this issue yet. Probably he [Hathurusingha] will come in the next 2-3 days and after talking to him we can finalise the matter. Some people are saying he will go to Sri Lanka while a few say he will stay in Australia. But what Hathurusingha will tell us, will only be taken into account when making the final decision," said Akram.
He also ruled out the rumoured potential replacements for the position in the likes of Kumar Sangakkara, Mahela Jayawardene, Andy Flower and Sourav Ganguly.
"The board has not spoken to any of them. We will request Hathurusingha to stay for at least the upcoming home series against Sri Lanka or try to keep him as long as we can. It depends [on the situation] after talking to him and if he does not stay we won't have much time to look for another good coach and till then there will be a local coach who will take charge," Akram said.
However, another BCB director and Dhaka Dynamites coach Khaled Mahmud yesterday said that the board is indeed searching for a new foreign coach and that they have already spoken to a number of candidates.
"We are looking for a new foreign coach as a replacement [to Hathurusingha] and have already begun the process to do so, we have even spoken to many individuals about possibly filling the role," said Mahmud, adding that he would take up the responsibility as interim coach if the board desires.