And this out of left field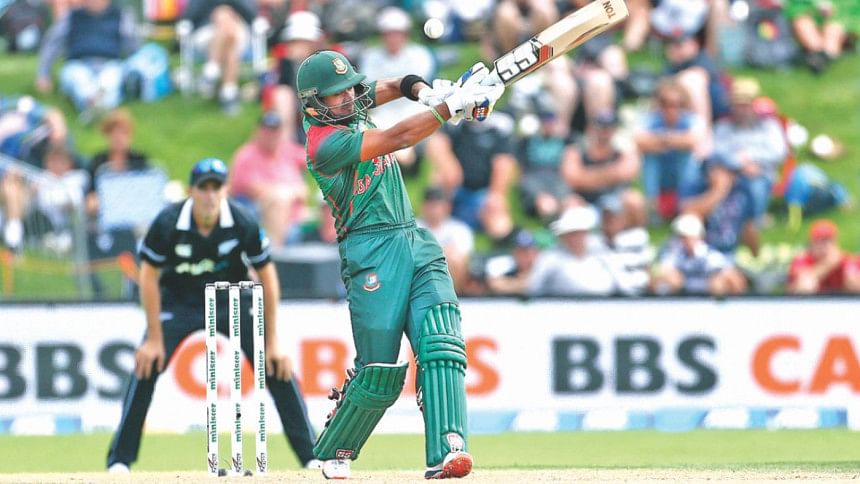 What did we expect? Judging from anecdotal evidence, the noise from fans as well as those in the know speaking off the record -- the Bangladesh team's ongoing tour of New Zealand was not supposed to be a happy one. While before the tour fans and even newsroom critters joked about the Tigers effectively being whipped into submission in the land of the long white cloud, cricketers and officials talked in more measured tones about it being a challenging tour -- sports speak for 'yep, we don't want to say it but we are bracing for a hiding'.
And so it has transpired. Bangladesh have so far been quite easily outclassed in all five international matches -- three ODIs and two Tests, the latter of which were each lost by an innings. But a cricket-watching public seemingly addicted to the hand-wringing gesture is now decrying the results and the performances as if they expected ninth-ranked Bangladesh to compete on even terms with then third-placed (now second) New Zealand in their own conditions where, by the by, the Tigers failed to beat the hosts in a single game on four previous visits.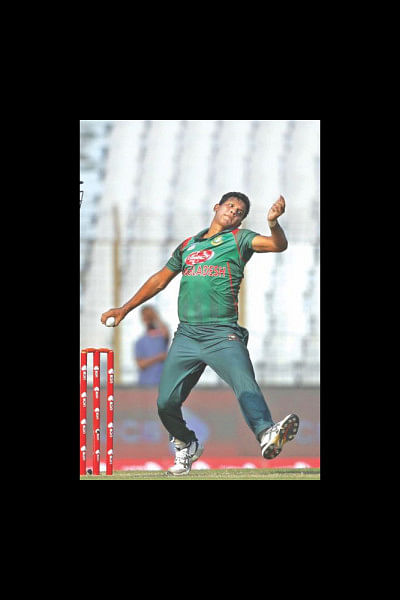 After the second ODI, Bangladesh ODI batting consultant Neil McKenzie told The Daily Star that regardless of losses, there is much to learn from this tour than there would be from wins at home. The ongoing New Zealand tour is indeed one that holds great lessons for Bangladesh cricket and more than a few positives. 
Although not a sufficient excuse, it should also not be forgotten that Bangladesh came into the ODIs straight from a different format in different conditions -- the T20 Bangladesh Premier League -- and they played the first two Tests without two of their most pedigreed stalwarts in Mushfiqur Rahim and Shakib Al Hasan.
The three ODIs in New Zealand were the last real dress rehearsal for Bangladesh ahead of the ICC Cricket World Cup in the UK this summer. There will of course be a preparatory triangular tournament in Ireland in early May, but the World Cup squad will have been named by then and the three ODIs have certainly helped in that regard.
While conditions in the World Cup will not be identical to those in New Zealand, they will be similar in that the pitches in England and Wales will see pace bowlers happier while batsmen adept at scoring on true wickets come to the fore. In that respect, a pretty settled Bangladesh team have unearthed two and rediscovered one player for two lower-middle order slots that were proving troublesome. Four batsmen, one all-rounder and two bowlers pick themselves in the ODI 11 -- Tamim Iqbal, Shakib, Mushfiqur, Mahmudullah Riyad, skipper Mashrafe Bin Mortaza and Mustafizur Rahman.
With the talented disciplinary nightmare known as Sabbir Rahman announcing his return to serious ODI contention with a sublime 102 off 110 balls in the third ODI from number six, which followed a 43 in the second ODI, it seems that one piece of the puzzle of who to bat after or before Mahmudullah -- given the match situation -- seems to have fallen into place. Mithun's stomach for a fight, shown in consecutive fifties in the ODIs as well as one in the second Test even though it seemed that he was out of his element against high pace and seam movement, gives the team management another viable option, although he may not be a first-eleven pick each time this summer.
Seam-bowling all-rounder Mohammad Saifuddin could be said to be the true find from the ODIs of this tour. Apart from his right-arm bowling, which has always been promising, his left-handed batting lower down the order on true pitches will have given the team management much succour. He scored 41 and 44 in the first and third ODIs, and seemed equal to the task of punishing even quick bowlers when they strayed -- a valuable asset at number eight.
The ODIs were lost without any meaningful input from big players like Tamim, Mahmudullah and Mushfiqur while Shakib missed the tour due to injury. But the silver lining of that dark cloud is that failures for these stalwarts are anomalies, and the hope will be that the lesser lights continue to shine when the big guns start blazing.
The picture has not been as rosy in the two Tests so far. That does not mean that there are not lessons to learn from Tests, pun sincerely intended. It is an embarrassment that an international team are repeatedly undone by an incessant, albeit shrewdly implemented by Neil Wagner in particular, bouncer ploy. In contrast to the ODIs, only Tamim and stand-in skipper Mahmudullah have shown successful methods to counter the line of attack. Tamim was the best batsman on either side as he hit a century and two fifties using judicious shot selection, sublime hand-eye coordination and, most crucially, an alteration in stance and trigger movement to get inside the line of short deliveries that put him in a better position to duck as well as hook.
Mahmudullah made similar adjustments and in scoring a century and a fifty, was the truest Test batsman in the lineup because he did not focus on release shots -- like Soumya Sarkar did during his century in the first Test -- but on making sure he picked the right balls to attack and also that he dropped his hands (a self-sacrificing move) when the ball whizzed past his nose. That is one positive, because Mahmudullah was not known for his facility against short-pitched bowling, but he is the one who emerged the best equipped to score runs. His thoughtfulness should be an example to many of his younger teammates who, despite all the practice on marble slabs, have been completely found out by their inability to find their own solutions out in the middle.
The other positive was young opener Shadman Islam who, despite not scoring a fifty, showed the qualities of a Test opener -- good judgement of balls outside off stump and a late, tight defence -- in staking possibly the strongest claim yet of being Tamim's long-term partner at the top.
It was mostly all negative -- Abu Jayed's brief but spirited spell in the second Test notwithstanding -- in the pace bowling department. The bowlers could claim just 12 wickets across two New Zealand innings and this is the major lesson for the Bangladesh Cricket Board (BCB). While Jayed, rookies Ebadot Hossain and Khaled Ahmed did show glimpses of promise, it could not be sustained long enough to be meaningful. Instead of blaming them, the BCB have to ask how they could ever expect it to be different when the last home Test against West Indies was played with a team devoid of pacers. With the paucity of overseas tours -- South Africa in late 2017 and West Indies in summer 2018 make up just three in the last 18 months -- it is obvious that pacers will not be primed for tough tests. It will require a policy change, but that is asking too much probably as the short-term view of at least winning some Tests at home is likely to hold sway.
As far as tours go, the South Africa one was closest to a complete wash as there was very little by way of individual brilliance and no collective competence -- there was just one century in seven international games. But there were lessons to be learned there too and the failure to do that resulted in the pace problems seen now. This tour, however, has seen four centuries and there is still a Test to go. It tells us that there is promise in the team, even in the pace bowling department, but that can only be fulfilled if the lessons are applied.