Beep test results mostly positive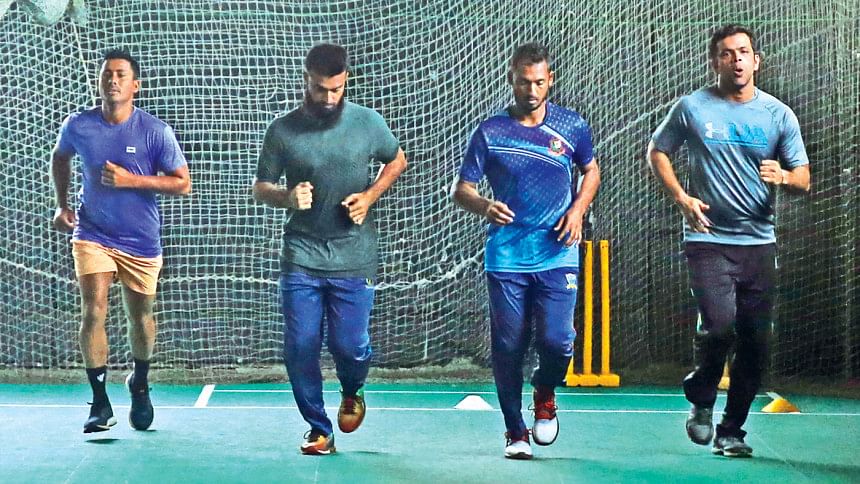 The first round of beep tests for Bangladesh domestic players yielded positive results at the indoor stadium in Mirpur yesterday. Although most players passed the beep test, there were some notable failures. Batsman Mohammad Ashraful, all-rounder Nasir Hossain, left-arm spinner Abdur Razzak, Elias Sunny and Arafat Sunny fell short of the required score of 11.
Ashraful scored 9.7 points while Razzak and Nasir scored 9.6 and 9.2 respectively. The two other spinners, Elias and Arafat, also fell short of the mark.
There were some negative reactions from different players after the Bangladesh Cricket Board (BCB) had announced last Friday that the players would need to score at least 11 points in the beep test -- instead of the nine required last year -- in order to be allowed to play in the upcoming National Cricket League (NCL) set to begin from October 10.
However, a joyous environment prevailed in Mirpur yesterday as a number of players took this initiative from BCB positively and were delighted to have scored the required 11 points with some players even taking to social media to express their happiness.
"I think it is a positive initiative. I think this is the right process. Last time the required score was nine and players kind of gave up after scoring it. But as this time it is 11, everyone tried to score it. I think it is a really good thing." said Ashraful.
Pacer Abu Hider, who passed the test, also praised BCB for the decision to raise fitness standards.
"I think it is a very good initiative as fitness is very important as we all are professional players. This is a first-class tournament and if we do not stay fit for it, it won't be good for us." said Hider.
Ashraful and the others not attaining the required mark in yesterday's test will have ample opportunities to get to that level before the domestic tournament starts.
"The required score is a bit more than it was in the previous year. There was a bit of discussion regarding this but I think the players took this initiative in a positive way. In Dhaka, almost 96 per cent players passed the beep test. We already mentioned that if any player fails to meet the required level, we will take his test for a second, third, or fourth time. So there will always be opportunities for the players," said BCB selector Habibul Bashar in Mirpur yesterday.