'Embrace unique experience of playing in Bangladesh'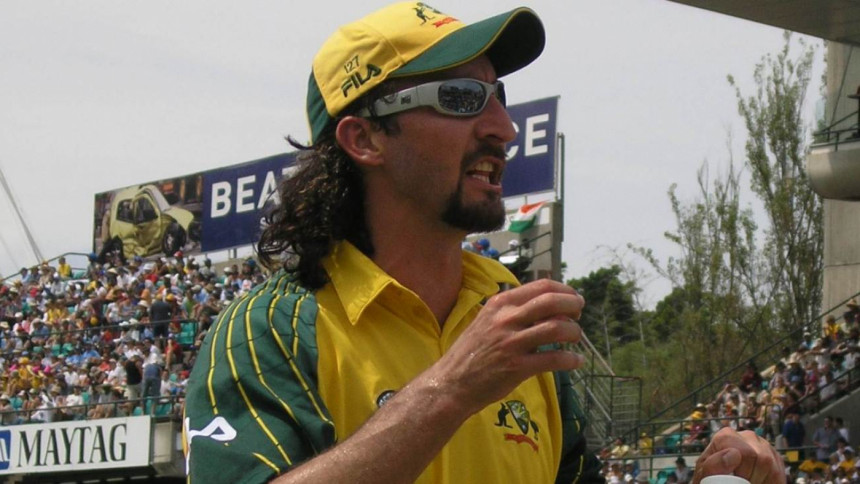 Australia last played a Test series in Bangladesh on 2006. Former fast bowler Jason Gillespie scored a double-century in what turned out to be his final Test.
Gillespie has told the touring side to embrace the unique experience – each member of the Australia team are set to make their Bangladesh debut.
"I'm looking forward to seeing them go out there and have a wonderful tour of Bangladesh," Gillespie told cricket.com.au.
"It's a great place to play cricket, the crowds are fanatical, the public is right behind their side and they're very respectful of other teams. (The fans) love Australian players.
"They'll have wonderful time there and really enjoy."
Bangladesh are confident that all-rounder Shakib Al Hasan and paceman Rubel Hossain will be fit to face Australia next month as they recover from injuries.
The duo are in rehab for vastly different injuries. While Shakib has an ankle sprain, Rubel has a cheekbone fracture from a bizarre incident.
Rubel collided with a door at the Bangladesh team's Birmingham hotel following their Champions Trophy semi-final defeat to India. It remains unclear exactly how the injury occurred.
Bangladesh Cricket Board (BCB) assistant physio Monirul Amin said the bowler was on track for the Australia Tests.
"Rubel got a fracture in his zygomatic bone (cheekbone) and it has been almost four weeks since he had an operation there," Amin told the BCB website.
"He will gradually start a lower body rehab program. After six weeks he can start full training."We are hopeful that he can start training after August."
Australia are due in Bangladesh on August 18. The first Test is scheduled for August 27. However, a bitter pay dispute between the cricketers and Cricket Australia has seen the tour come under threat.
According to Cricket Australia, Shakib injured himself at the Bangladesh team's fitness camp that kick-started their preparations for Australia's two-Test tour.  
BCB physician Manirul Hasan said: "Shakib sustained the injury on July 14."
"The injury is an ankle sprain. It is a grade one injury. It is not a serious injury and we are using conservative treatment for the time being.