Tigers' World Cup Stripes
'It would be a dream come true'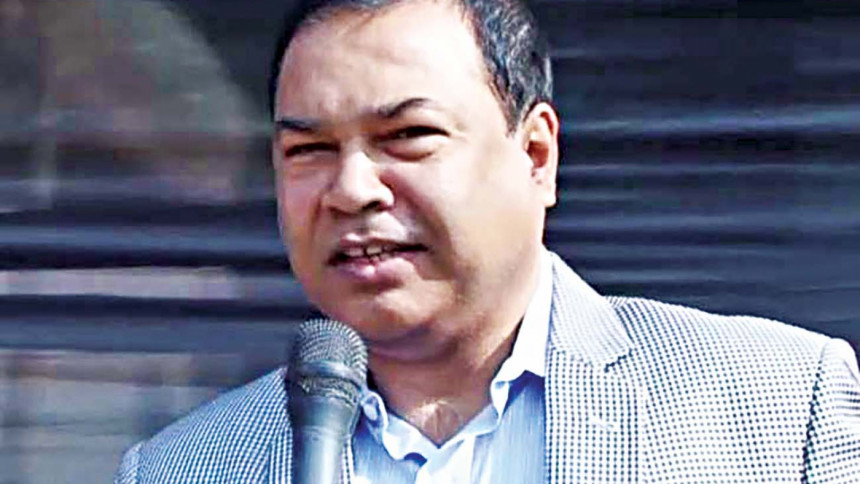 In the lead-up to the 2019 World Cup, we take a look back on World Cups past through the eyes of Bangladesh's former World Cup stars. Gazi Ashraf Hossain Lipu was one of the first players to dream that one day, Bangladesh would play at the World Cup. He was the Tigers' first ODI captain and later on, the team manager during Bangladesh's maiden World Cup appearance in 1999. Ahead of the upcoming ICC Cricket World Cup in the United Kingdom, the former captain discussed the beginning of Bangladesh cricket and the team's journey so far in an exclusive interview with The Daily Star's Mazhar Uddin.
The Daily Star: Being the first one-day captain of Bangladesh, what was your aim when you faced international teams at that time?
Gazi Ashraf Hossain: Expectations were not so colourful back then. When I think about it, there was no one to guide our preparations. We played out first one-day international without a coach, not even a local one. International players were like heroes to us and we would look up to them as superstars. We were so excited that we put them on a pedestal, believing that we wouldn't be able to face the quick bowlers. We first bought chest guards in Colombo back in 1986 and we didn't even know how to use them. Still, the people and organisers related to Bangladesh cricket back then and supported us immensely despite all the lackings.
TDS: Bangladesh began their mission to qualify for the World Cup during your days. What did the World Cup mean to you at the time?
GAH: The World Cup was like a dream for us as we were trying to qualify while knowing that we couldn't even compete with Zimbabwe at the time. Their body language was so confident that we felt that it would be difficult to compete with them. However, we did manage to put them under pressure probably in 1990. Since there was only one spot for a team to qualify for the World Cup so, it was very difficult for us back then. It was more about gaining experience for us.
TDS: How does it feel to see that many Bangladesh fans believe that the Tigers might win this World Cup?
GAH: To be honest, I dreamt of this even 10-15 years back. I remember during an ICC meeting I told them that our age-level teams are doing so well and this time would surely be different. They used to criticise us and even said that there would be eight teams in the world at one stage. Since then, I believed that if I am able to see Bangladesh win the World Cup once before I die, it would be the biggest achievement or dream come to true of not only my life, but also those who played cricket for Bangladesh and not to mention, the supporters.
TDS: How was your experience in Bangladesh's maiden World Cup mission in 1999? Any special incident you want to recall?
GAH: I was in Birmingham with a friend who lives there during Bangladesh's game against Pakistan. There was a huge war between Bangladesh and Pakistan supporters. The Pakistani supporters said that we had no chance to win the game, which was obvious considering Pakistan's strength. They decided that they will carry a lot of Pakistani flags during the match but security officials took their stands and left the flags only. We laughed at them a lot for that. I used to write a newspaper column back then but after the game, I was so excited that couldn't write that day. I had goose bumps, I can't explain the feeling.
TDS: What do you think Bangladesh's chances are in the upcoming World Cup?
GAH: If I talk about Bangladesh's chances in the upcoming World Cup, I would say that there is a huge expectation surrounding the senior players. And it's high time, considering their age, that this is the best time for them to perform their best. I am a bit worried over the bowling department and I think we are still a dark horse. But I still hope that this team might be able to reach the semifinals, however, it won't be an easy task. If we really want to qualify for the semifinals, we will also have to take our game to the next level. We have quite a few quality players who have the ability to get the job done with our team being more dependent on batting strength.