Bolt to train with Borussia Dortmund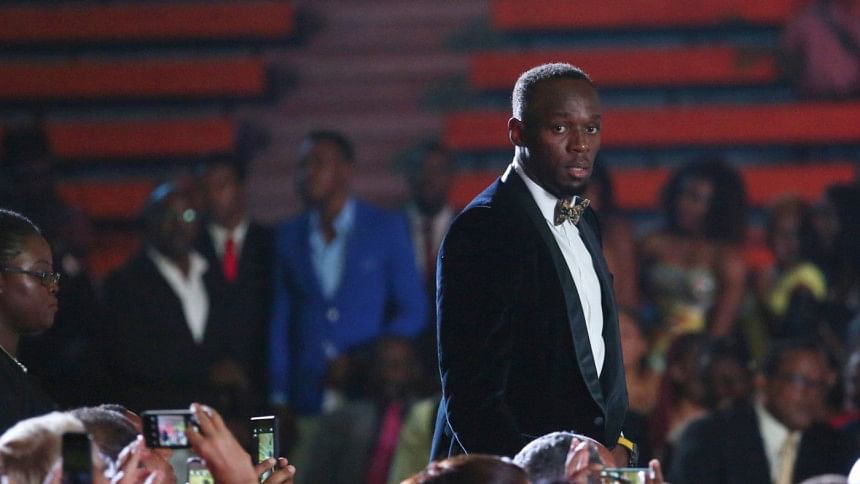 Usain Bolt plans to train with Borussia Dortmund as he considers pursuing a football career after his retirement from athletics.
Bolt, the 100m and 200m sprint world record holder, will race for the last time in London next summer at the World Championships.
The Jamaican has been in contact with Dortmund coach Thomas Tuchel, according to the Guardian, and will "see what happens" after spending time training with the Bundesliga club.
"We've genuinely been talking to people," said Bolt, who turns 31 next August.
Bolt is a high-profile Manchester United fan and admitted he still dreams of turning out for the Red Devils.
"For me, if I could get to play for Manchester United, that would be like a dream come true," he added. "Yes, that would be epic."
The Kingston-born runner is a nine-time Olympic gold medalist with a perfect record in the 100m, 200m and 4x100m relay events at the three Games he has attended since 2008.
Last year, he reiterated his desire to go on trial with United in an interview for MUTV and was confident he could show enough ability to earn a contract.
"In my mind, I think I should do a trial and see if they would say: 'Alright, come on in' or if they would say: 'No, you are not any good,'" Bolt said. 
"I think I would be pretty good because I am fit, I am quick, I can control the ball and I understand all of the play.
"So, I think if I do a trial then they would say: 'You know what, here is a contract for five years! You are 30 years old, here's a five-year contract. Let's just do it!'"