Bolt likes both Messi and Ronaldo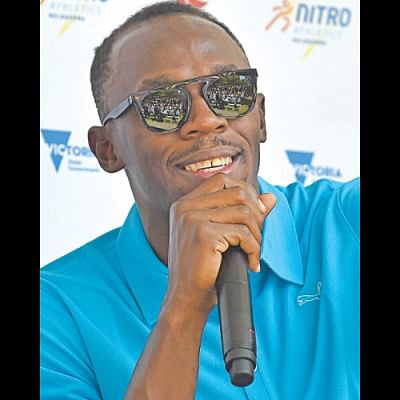 Olympic sprint king Usain Bolt said Sunday that if he ever realised his long-held ambition of becoming a professional footballer, he'd like to have the skills of both Lionel Messi and Cristiano Ronaldo.
Asked by Argentine magazine Viva: "Would you prefer to be like Lionel Messi or like Cristiano Ronaldo?", the world's fastest man replied: "I'd be a good mixture. By combining the talents of the two and adding my speed and my heart, I would be the greatest!"
Bolt has often stated his dream of playing for Manchester United.
"If they call me to say, 'we need you now', I'd take the next flight to England," said the nine-time Olympic gold medallist and world record holder.