Metro rail: 5 out of 6 vending machines inoperative at Agargaon station on first day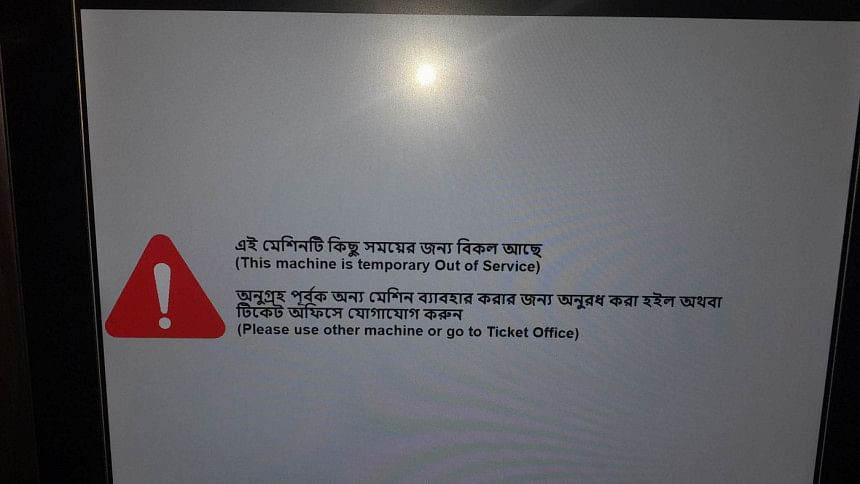 Five out of six vending machines at Agargaon Metro Rail Station have been inoperative since morning, causing delay for passengers in buying passes for their commute.
The authorities are now providing passes from four manual booths and from one vending machine on the first day of the metro rail operation after its inauguration, which caused long queue that stretched to concourse floor (1st floor).
A volunteer at the station said the vending machines stopped working as people tried using them without proper knowledge about their operation.
A top official of DMTCL around 10:30am said they were trying to fix the glitches.
A day after its inauguration, the country's first metro rail is now open for general passengers.
Since morning, hundreds of passengers gathered at Agargaon station with enthusiasm to take the service on the first day.
Prime Minister Sheikh Hasina inaugurated the metro rail by unveiling a plaque at 11:00am yesterday.