5% advance tax on gold import goes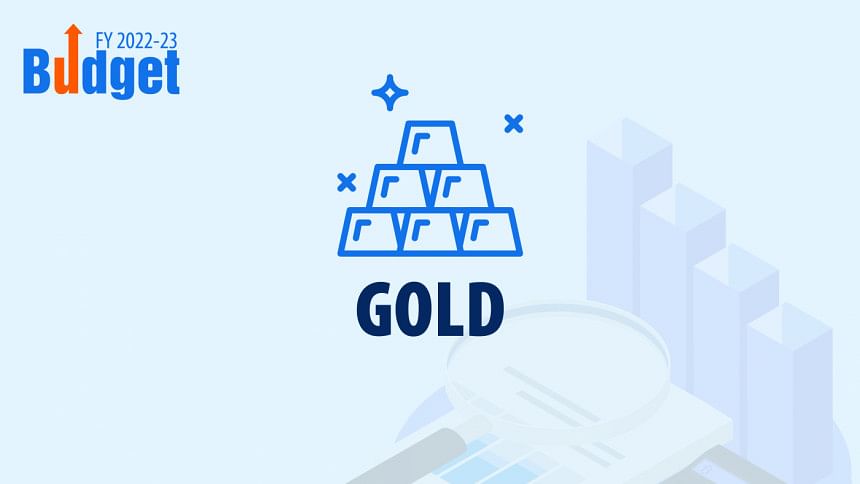 The government is set to withdraw a 5 percent advance tax on the import of gold in the fiscal year of 2022-23 to encourage the import of the precious metal through formal channels and discourage smuggling.
The move is expected to help the local jewellery industry grow and increase tax collection.
Dilip Kumar Agarwala, convenor of the Gold Importers' Association, welcomed the move, saying it will increase the import of gold through legal channels and help flourish the local jewellery industry.
He said earlier it cost Tk 2,000 to bring a bhori of gold under the baggage rules while it cost importers around Tk 7,000 to import a similar quantity of bullion by opening letters of credit (LCs).
Following the withdrawal of the advance tax, it will cost an importer around Tk 3,500 to bring in one bhori of gold, said Agarwala, also the general secretary of the Bangladesh Jewellers' association.
The annual demand for gold ranges between 20 tonnes and 26 tonnes in Bangladesh, and a large part of it is recycled, according to industry people.
And since the Gold Policy-2018 came into force in 2018, which aims at bringing the gold sector within a regulatory framework and earning revenue, 253 kilogrammes were imported for business purposes by opening the LCs as of February this year.
Customs data show travellers bring around five tonnes of gold through the airports in Dhaka and Chattogram every month legally under the baggage rules, with Hazrat Shahjalal International Airport accounting for four tonnes alone.
Eighteen dealers and a bank obtained licences from the Bangladesh Bank in 2020 to import gold.