Heavy shelling by Pakistan on India's Uri sector
No casualty reported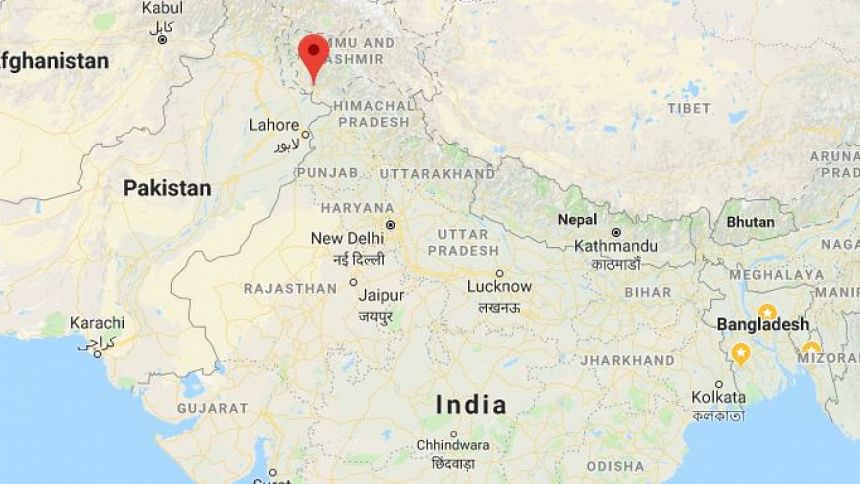 The Pakistani army today intensely shelled Indian posts across the Line of Control (LoC) in Uri Sector of Jammu and Kashmir but there were no reports of casualty, our New Delhi correspondent reports quoting Indian officials.
The Indian army hit back in equal measure, triggering exchange of fire across the de facto border between the two countries in Uri sector, said an Indian police official.
The Pakistani troops targeted towards Indian posts with mortar shells in the early hours of today, he said.
The shelling comes a day after Indian warplanes launched strikes on Jaish-e-Mohammad terror camps in Balakot in Pakistan's Khyber Pakhtoonwa province.
Meanwhile, two Jaish-e-Mohammad (JeM) militants were killed today in an encounter with Indian security forces in Shopian district of Jammu and Kashmir, our New Delhi Correspondent reports quoting concerned officials from India.
Security forces launched a cordon and search operation in Meemendar area of Shopian following information about the presence of militants there, the officials said.
The officials said that the search operation turned into an encounter when militants fired at the security forces forcing them to retaliate. The two militants were killed in the ensuing gunfight. The officials said the slain militants belonged to Jaish-e-Mohammad group.
Arms and ammunition were recovered from the scene of the encounter.
Yesterday, Indian media claimed that five Indian soldiers were injured in heavy shelling by Pakistani troops on the Indian positions and in civilian areas along the Line of Control (LoC) between Akhnoor in Jammu and Poonch.
INDIA PUSHES PAKISTAN OUT OF ITS AIR SPACE
Pakistani fighter jets violated the Indian air space in Nowshera sector of Jammu and Kashmir's Rajouri district today, but were pushed back by Indian aircraft, a senior official said.
"The Pakistani jets intruded into Indian air space over Nowshera sector this morning," the official said adding they were immediately pushed back by Indian jets on air patrol.
Meanwhile, an Indian Air Force jet crashed today in an open field at a village in Budgam district of Jammu and Kashmir, killing at least one person, officials said.
The jet broke into two and caught fire immediately, the officials said, adding one body was seen near the site crash.
The identity of the deceased could not be confirmed immediately, they said, adding the fate of the pilots was not known.