IT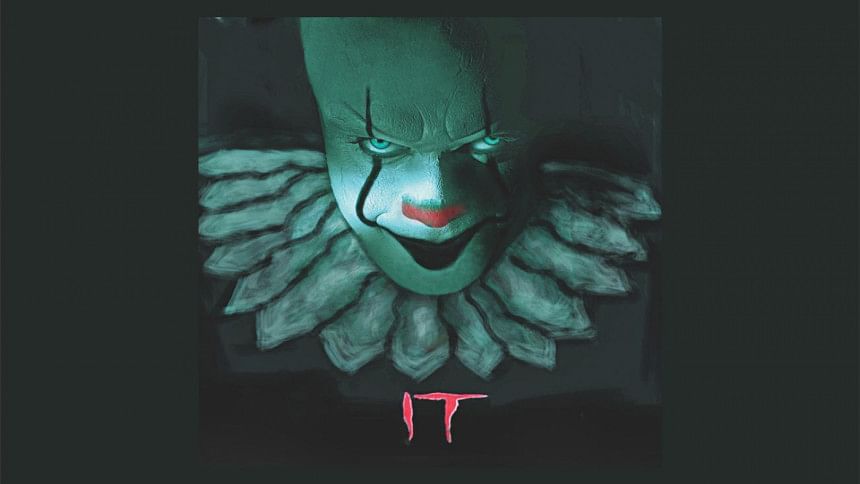 Director: Andy Muschietti

Screenplay: Chase Palmer, Cary Fukunaga, Gary Dauberman

Cast: Jaeden Lieberher, Bill Skarsgård

Strength: Acting, Good adaptation

Duration: 134min

Rating: 8.5/10
PLOT: During a heavy rainstorm, a kid named Geogie chases a paper boat down a gutter. The boat is suddenly washed away by a storm drain, to the dismay of the seven-year old. Peering into the drain, Georgie sees a pair of glowing yellow eyes. The voice from within the gutter introduces himself as Pennywise the Dancing Clown. Soon, the boy is seen bleeding to death in the gutter. The main story revolves around seven children coming across scary encounters of a shape-shifting demonic entity, which is known to return every 27 years and preys on people's personal fears.
REVIEW:  It is a supernatural horror movie directed by Andy Muschietti. The film is an adaptation from the 1986 novel of the same name by Stephen King. Anyone who has turned the pages of Stephen's horror books surely knows he can scare the hell out of someone. After The Shawshank Redemption and The Shining, It is another great adaptation from his book. 
It is a story of seven children who are terrorized by Pennywise the Dancing Clown. Pennywise is the embodiment of a nameless, shapeless evil who appears before his targets in the form of their very worst fears. The great thing is that they keep Pennywise a mystery. The Pennywise played by Bill Skarsgård looked like an actual adaptation of the book. The story is also very close to the original source material. It has some great jump scares and the actors were brilliant in portraying their characters. They were successful in portraying the terror they had gone through. Soundtracks of the movie were thrilling and kept the suspense going. It is one of the most impressively twisted horror movies of this decade. After watching, one will definitely get nightmares. 
Reviewed by Saqiba Nawshin Junnurine