Johnny Depp and Amber Heard to divorce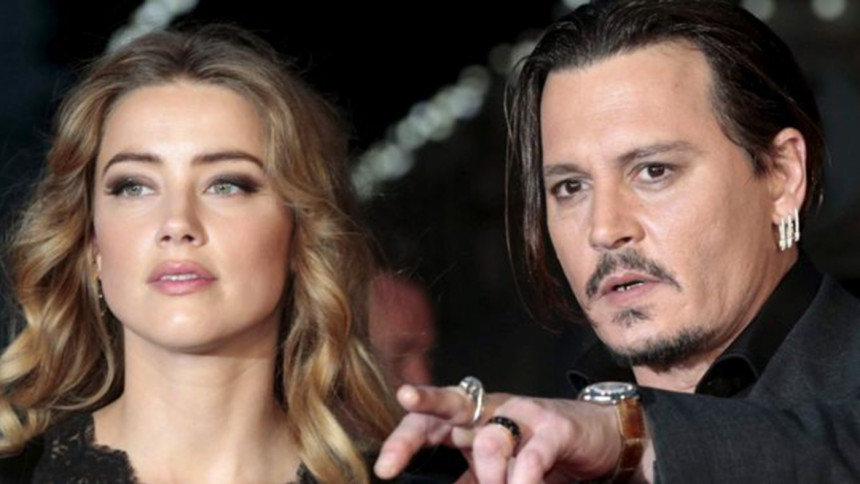 Film star Johnny Depp and his actress wife Amber Heard are to divorce, US court documents have revealed.
Heard, 30, filed for divorce in Los Angeles Superior Court citing irreconcilable differences.
They married 15 months ago and have no children.
They have recently been embroiled in a legal case in Australia after Heard took two dogs into the country illegally. She pleaded guilty in April to a charge of falsifying documents.
Depp, 52, and Heard met while co-starring in the 2011 film The Rum Diary.
In the court papers, Texan-born Heard listed the separation date as Sunday.
Celebrity news website TMZ reported that Depp had asked a judge to reject Heard's claim for spousal support.
The split comes days after the death of Depp's mother. His latest film, Alice Through the Looking Glass, is due to be released on Friday.
The Australian court case started last year when Heard brought two dogs into the country where her husband was filming the latest movie in the Pirates of the Caribbean series.
When the case was settled, the couple released a video apology expressing remorse and advising travellers to respect Australian quarantine laws.
However, Australia's Deputy PM Barnaby Joyce had threatened to have the dogs put down, triggering a war of words with Depp that lasted for months.
The actor recently said on a US TV show that  Joyce looks "somehow inbred with a tomato".
 Joyce responded by saying he was "pulling strings" in Johnny Depp's head, like film villain Hannibal Lecter.