Police found no injuries on Amber Heard after 2016 fight with Johnny Depp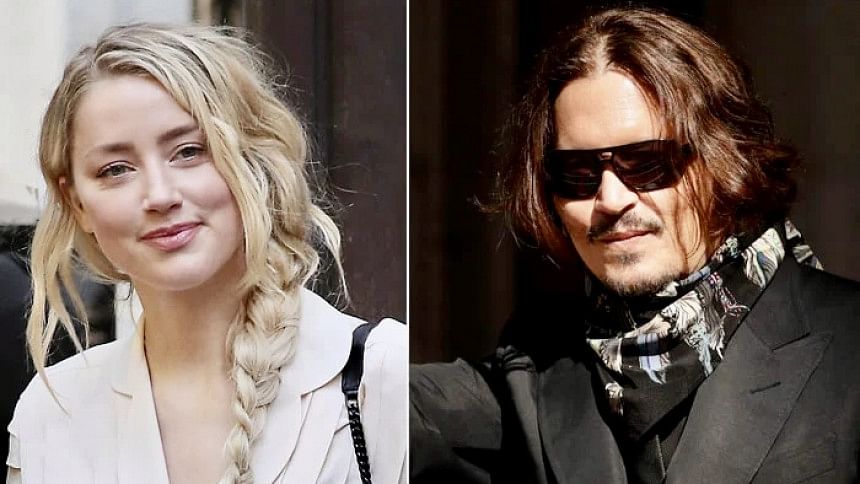 Police officers have told the court that they found no evidence of domestic violence after receiving a call from Amber Heard.
Officers Melissa Saenz and Tyler Hadden of the LAPD said during pre-recorded depositions played in court on Tuesday and Wednesday that they didn't identify any evidence that a crime had been committed.
The officer was responding to Depp's penthouse at the Eastern Columbia Building in Los Angeles, where the actress was staying on 21 May 2016, finding her crying.
She said Heard's face was red with emotion, but she didn't witness any injuries to the actress.
"We met with a victim," the officer said in a pre-recorded video deposition played in court.
"We checked the location. The husband wasn't there, and the victim advised us that she just had an argument. And that she wasn't going to give us any further information. And because we didn't identify a crime, we issued her a business card."
She added that they "let her know that she could reach out to us later if she changed her mind and wanted to cooperate". Heard filed a request for a restraining order against Depp later that month, claiming that he had thrown a phone toward her face.