Amber Heard's Hollywood comeback: Watch the trailer for 'In the Fire'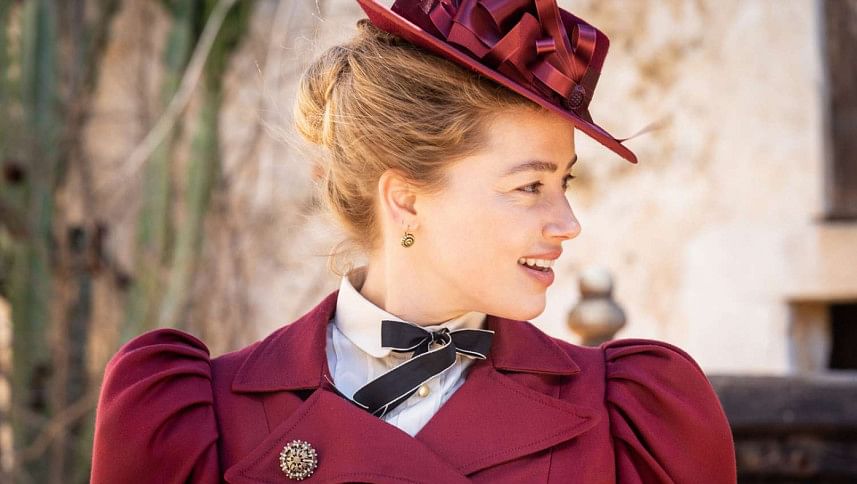 Amber Heard, who recently faced a high-profile defamation lawsuit from her ex-husband Johnny Depp, is gearing up for her return to Hollywood with the release of the first trailer for "In the Fire", a paranormal thriller, set in the 1890s.
The teaser, directed by Conor Allyn, introduces Heard as Grace Burnham, a psychiatrist stationed on a remote Colombian plantation in the 1890s, where she's responsible for a disturbed boy exhibiting inexplicable abilities. As she embarks on the treatment process, Burnham unwittingly triggers a clash between science and religion. The local priest insists the boy is possessed by the devil, and this belief becomes the scapegoat for the village's troubles.
At one point in the trailer, Burnham says to the young boy, portrayed by Lorenzo McGovern Zaini, "Those people are scared. And they need something to blame for that fear. And it's you."
Amber Heard wrapped filming for "In the Fire" in March 2022, a few months before Johnny Depp secured a $15 million defamation victory against her in a Virginia court. Depp had sued Heard over her 2018 op-ed in The Washington Post, where she identified herself as a domestic abuse survivor. Depp was also partly vindicated regarding accusations of defaming Heard through his lawyer's statements.
Heard is now looking to "In the Fire" to mark her comeback to Hollywood and the big screen after her legal setback.
The film, described as a meditation on the extraordinary power of love, is set at the turn of the 20th century and features Heard as a strong-willed and independent woman. Conor Allyn directed the movie from a script he co-wrote with Pascal Borno and Silvio Muraglia. Saban Films plans to release "In the Fire" in theaters, digital, and on-demand platforms on October 13.
Amber Heard also has a role in the upcoming "Aquaman and the Lost Kingdom", directed by James Wan, with Jason Momoa returning as the titular hero. The highly anticipated sequel to 2018's "Aquaman", the highest-grossing DC movie to date with $1.148 billion at the box office, is scheduled for release on December 20.