Femme Fabulous
Jessia Islam
Jessia Islam is a Bangladeshi model who was crowned "Miss Bangladesh 2017". She represented Bangladesh in the Miss World 2017 competition, where she placed in the Top 40.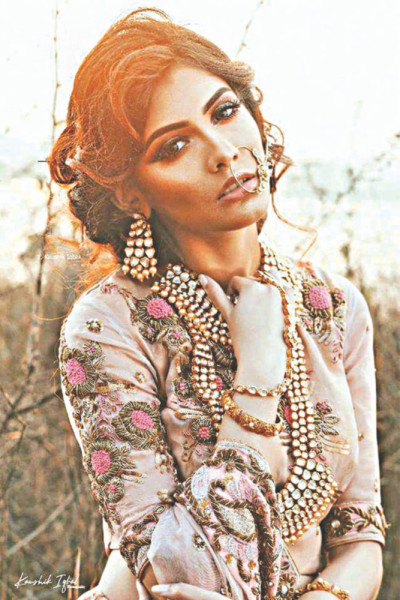 Skin Care
Jessia starts her day by cleansing her skin with Clean and Clear Morning Burst Facial Cleanser and Olay Gentle Clean Foaming Cleanser. Once her skin is completely clean of all impurities built up over the night, she uses a moisturizer. Depending on whether her skin is feeling dry or normal, she either uses Olay Regenerist Luminous or Ponds White Beauty Day Cream. Only when her skin is completely clean and well moisturized, she leaves her house for the day. She also drinks a lot of water to keep herself hydrated throughout the day. She occasionally uses a scrub to get rid of white and blackheads.
Hair Care
Jessia makes sure to apply a mixture of coconut and castor oil weekly to her hair to keep it soft and shiny, all the while keeping it strong and healthy. She uses Parachute Coconut Oil along with Kumarika Coconut Oil. She also makes sure to wash her hair regularly to keep it free of dirt. Once it is clean, she uses a conditioner to keep her hair soft and silky.
Make-up
Jessia prefers light makeup over loud makeup all the time. Thus, while going out to run errands or to hangouts with friends, she uses the Rimmel Stay Matte Foundation and applies the MAC Compact Powder to complete her base. Finally, she applies a little bit of Isabelle Dupont Mascara to elongate and thicken her eyelashes and make her eyes look bigger. She usually goes with a nude lipstick like MAC Velvet Teddy or Colorpop Lovebug. When going to a party, she just makes her base a bit heavier and applies more mascara and a darker toned lipstick to create a gorgeous look.
Regular Wear
For her everyday attire, she always goes with jeans and tops. When it comes to tops, she prefers cold shoulder, crop tops, ruffled sleeves, etc. She likes to wear clothes that are well fitted and complement her figure.
Party Wear
For parties with friends or colleagues, she either goes with gowns, cocktail dresses or jeans with a gorgeous top and finishes the look with accessories like chunky earrings or neck pieces. She also likes to wear sarees for formal events like weddings.