Femme Fabulous - Doyel
Doyel is a popular model and actress. She started her career in showbiz with her first photo shoot in 2014 for Noksha, a supplement by Prothom Alo. She later started working as a ramp model and is currently working as an actress as well. Her debut film is 'Alpha' by Nasiruddin Yousuff.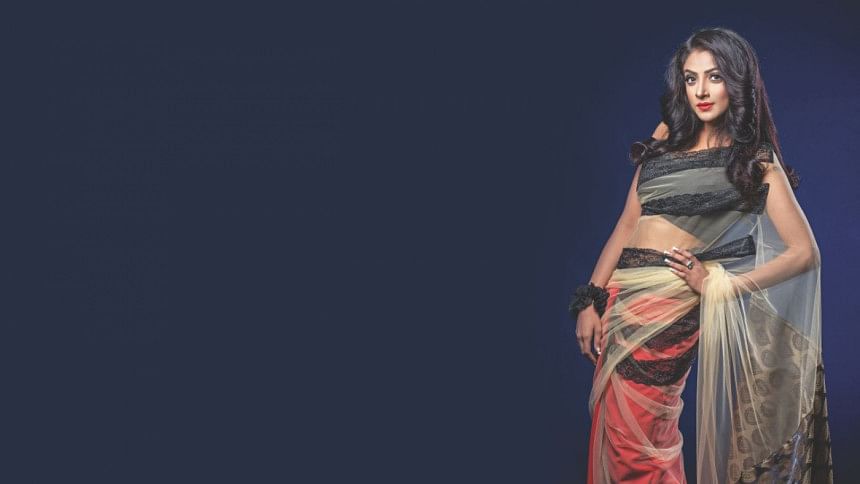 Skincare
Doyel believes that in order to look beautiful, one must first have healthy skin. Therefore, to keep her skin healthy, she tries to maintain a balanced diet with no fast food and a lot of water. This keeps her healthy from within and makes her less prone to breakouts and gives a natural glow to her skin. After a long day of shooting, Doyel comes back home and removes all the makeup and impurities from her face using the Johnson's Baby Oil. Once all the makeup is gone she uses the Johnson's Daily Essential Refreshing Gel Wash to further remove any impurities from her face. Finally she uses the Johnson's Baby Cream to moisturize her skin. Once a month, Doyel also gets facial from the parlour to keep her skin healthy and youthful.
Haircare
Given her busy schedule, Doyel hardly gets any time to care for her hair at home. However, she does make sure to apply the Emami 7 Oils In One Damage Control Hair Oil. She also makes sure to clean her hair with a good shampoo everyday to keep her hair healthy. Apart from this, she gets a hair spa from the parlour once or twice a month as well.
Make-up
Doyel, in her personal life likes to wear very little makeup. While going out she applies a little bit of sunscreen along with the Alix Avien Mascara and MAC lipstick. Since she wears little to no makeup, she likes to go for a dark shade of lipstick to look gorgeous. However, when going out with friends, she applies a little bit of the MAC Studio Fix Face Powder to create a light base and applies a little bit of blush to add some colour to her cheeks.
Regular Wear
When it comes to everyday wear, Doyel prefers comfort over style. Thus, she almost always exclusively wears cotton clothes beit shirt, t-shirt or kurti. Doyel personally loves to salwar kameez and incorporates a lot of that in her daily wear.
Party Wear
For parties, Doyel loves sarees. She is a huge fan of jamdaani, kataan, half silk and tissue sarees. She usually prefers a simple saree with a really gorgeous blouse and heavy jewelry. However, she does like to maintain a balance in jewelry. She usually likes to wear one chunky item and keep the rest simple. However, something she always wears with sarees are bangles, which she absolutely loves.