DIRECTORS RENDITION
When I started off working in the industry, directors shared a unique bond. We used to meet-up a lot and communicate with each other.
Nurul Alam Atique:
When I started off working in the industry, directors shared a unique bond. We used to meet-up a lot and communicate with each other. In recent times, directors don't have that bond which we did back in the day. Another thing that significantly changed is how people view the job of an assistant-director. In the past, whenever I was chosen as an assistant-director, I used to be happy to have been given the opportunity. No matter how hard or tiring the job was, I would happily do it. I had a deep love for my work. Presently, many newcomers in the industry think that being an assistant-director is beneath them because they believe that they know everything about filmmaking. But, not everyone shares the same mind-set; some strive to do better by offering great projects to audiences. If I have to talk about the young directors, I saw some short films on YouTube a few years ago, and I was taken aback. Aside from that, I loved Pata Jhorar Din, by Redoan Rony and Bikel Belar Pakhi, by Adnan Al Rajeev.
I also feel that today, technology has made filmmaking both simple and complex. When I began my career, technology was a very new concept for us; we needed to learn and get used to it. The new directors don't have that issue as they are used to having technology for a long period of time. Even if they don't know something, they can learn how to do it very quickly. But, utilising the technology to fit their story is the complicated part.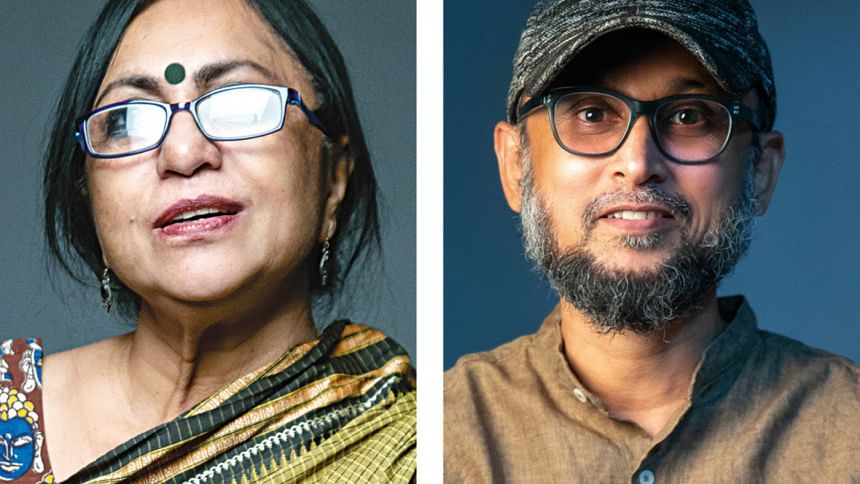 Mostafa Sarwar Farooki:
I think that the upcoming generation is far ahead of us. They are exposed to a lot more information and knowledge than we even were. With each generation, people continue to evolve. A child growing up using Facebook, Instagram or any other social media platform is bound to have a different view of the world than someone from a previous generation. So, when these people came into the industry, they helped us adapt. The industry is going through a very positive change right now. We have a lot of potential, and soon, we will have a lot of great stories. We simply have to keep on pushing ourselves and working harder. Soon, good storytellers will get the opportunity to showcase their talents. But, with cinema halls being closed down, we are losing the platform for showing our films. If we plan on shifting to online streaming platforms, we should take into account how Netflix does it. When it comes to working on online streaming platforms, age is not a factor. We have a lot of promising new directors in Bangladesh, but I don't want to name anyone. I see many directors completing the shooting for a forty-minute drama in two days. I never would have been able to do that. However, I don't see how people can expect a lot of good stories coming out of the place our industry is headed towards. For instance, if I was to tell Sumon to change the industry in two days, he won't have been able to do it. Finishing a shooting in two days is possible, but creating an impact that way? Not so much.
Amitabh Reza:
Every single director is very eager to make their films. However, eagerness isn't enough. A big cohesive team – assistant directors, producers, actors, and a crew – is required to make a film. They are the lifeblood of our industry. I would have to say that Tanvir is the best director from the new generation; he is a great storyteller, who also understands film direction very well. I also enjoy Abrar's work. Although directors like Shaoki or Rabbi aren't that popular, I still love their work. If given proper support, I believe that they can achieve great heights. However, there is something about young directors that I do not endorse: many of them are not watching enough movies or not learning all the ropes of filmmaking. You need an extensive knowledge of filmmaking to make good films. Even though I didn't study in any prominent university, I spent a large portion of time gathering knowledge in the public library. If a director learns a lot about filmmaking, they won't come up with vague storylines.
Shameem Akhtar:
I'm very optimistic about our film industry. Young filmmakers are making many good films. I believe that if we give them enough opportunities, they will be able to make great projects. I have faith that they will bring a positive change in the industry. They have already been able to make an impact, and I'm sure they will continue to do so. We have to give our best in our work and all work as one. If someone asks me to help them out with a project, I'll do so without any hesitation. I always try to look out for others in the industry. I have recently been working as a jury for some film festivals, and I must say that there are good projects, but not many have left a mark on the film industry. We have quite a number of talented new directors. Among them, I like the work of Sumon.
Mejbaur Rahman Sumon:
In the past, directors used to sit down together and discuss about films quite often. We used to talk about which projects were good and what we should do to improve our films. Directors don't do that anymore. I think that if everyone communicated more, it would greatly improve the industry. Even now, whenever I see Amitabh or Animesh's work, I feel that I have a lot left to learn. People aren't very vocal about films on social media, and that really bothers me. They put social media on a very high pedestal, but comparatively films aren't given enough value, despite being a very big part of our culture. In our society, directors don't get the recognition they deserve. When we were young, we would try to make our own films after watching one. The culture of Bangladesh is changing and evolving with the exposure of different film festivals. However, we still haven't been able to hold one in Bangladesh. If we happen to hold one in Bangladesh, it will help our culture grow. On a different note, I think that the stories of the newcomers aren't quite rooted to our culture. They are not clear with their vision, and that doesn't match the audience's taste. However, I have to praise Tanvir from the newcomers. He has the potential to become a great director. I met Saad back when he was working in television, after which, he went on to making movies. Although I have seen a lot of his work, none of it resonated within me.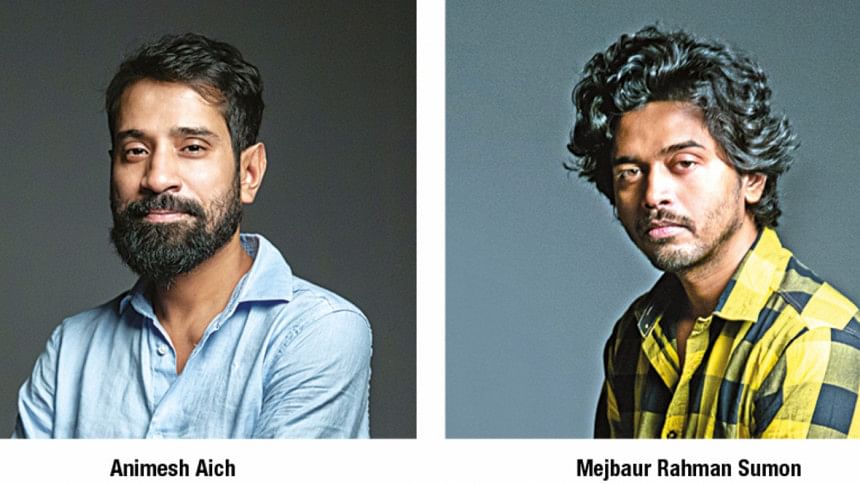 Animesh Aich:
In the past, we didn't have many television channels or many projects. So, whatever we made was carefully analysed. The television channels would carefully choose a director and then ask him to make the film. Back then, they used to rely a lot on the director. However, in current times, directors don't receive the recognition they used to receive back then. Previously, the stories were also comparatively better. I'm not saying that all the stories we have now are bad – we definitely have a lot of great stories – but, I feel that storytelling was much better in the past. When we made films previously, we would all sit together and discuss about them. Now, if people find out that a project is being made, they simple leave a comment on Facebook and that's that. The lack of discussion has resulted in the deterioration of our work. We should all focus on doing work that we enjoy. One of my favourite directors from the new generation is Saad. I really like the work that he is doing.
Suborna Senjutee Tushee:
In the past, shooting with a 35mm was in the syllabus of filmmaking courses. After realising that it's not being put to much use or isn't working properly, institutions expanded their syllabuses. Now, they train people to shoot films on mobile phones as well. If someone has the required equipment and receives proper training, they can achieve a lot. It really saddens me when many people don't know how to use the technology we have. Even if they attend institutions, they have to give an effort to be able to learn. Many people who came into the industry through television are doing films now. They have to be able to differentiate between dramas and films. For example, close shots are used in dramas, but you can't do the same in films as it doesn't look good on a big screen. People have to learn to adapt to the changes of the platform. If newcomers remain disciplined and work hard, they can make a lot of amazing projects. As I have been living abroad for quite some time now, I don't know which new directors are doing the best projects. But, from the short films that I have watched, Shahriar Choyon and Juel are some promising directors.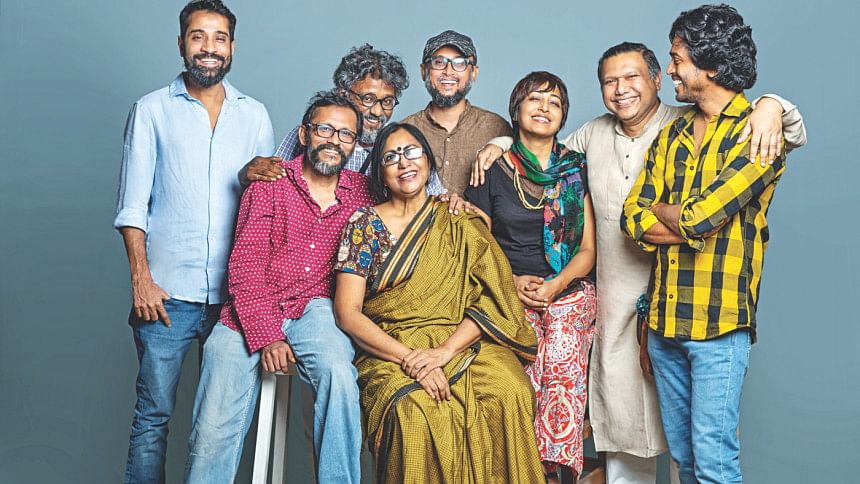 Transcribed by Ridwan Intisaar Mahbub