Dhaka Metro trailer unveiled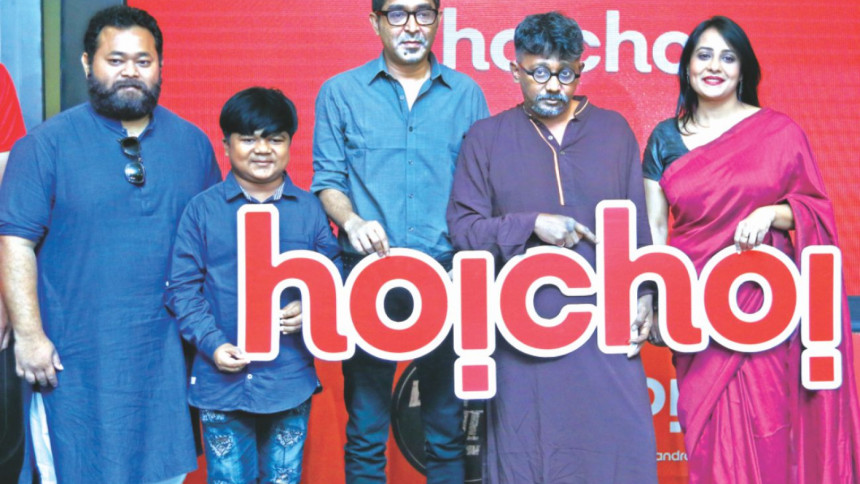 Amitabh Reza Chowdhury has carved a space in the entertainment industry as one of the most prominent directors in the country. His latest addition to his craft is a web series titled, Dhaka Metro, released by the streaming platform, hoichoi.
During a press meet held at a hotel in the capital yesterday, hoichoi officially revealed the trailer for Dhaka Metro. Amitabh Reza Chowdhury, Aupee Karim, Neville Ferdous Hasan, Mehzabin Reza Chowdhury and Nasim Amin were among some of the cast and crew of the web series, present during the occasion. It was also announced that viewers can stream Dhaka Metro on hoichoi from April 11 onwards. It portrays the story of a man, who leaves behind his chaotic city life and embarks on a journey of self-discovery, only to encounter the unexpected.
The web series was shot at the northern regions of the country during the freezing winter season. At the event, Aupee Karim mentioned that they had to wake up at 4 am to shoot in the extreme weather conditions. However, she considers this project as one of the benchmarks in her career. The director is rather optimistic about the new venture, and hopes that the remarkable efforts made by the Dhaka Metro team will entertain the audience.