CREATING THE BIG PICTURE
Mostafa Sarwar Farooki, a uniquely talented director, has not only carved a place for himself in the Bangladeshi film industry, but has also crossed borders with his critically acclaimed movies. This week, the director talks about his latest venture, 'Shonibaar Bikel', and also shares his viewpoints on the current state of our film industry.
RAFI HOSSAIN: Welcome to Uncensored with Rafi Hossain. Today, we have with us, Mostofa Sarwar Farooki. Farooki, your film, 'Shonibaar Bikel,' has won two independent jury awards at the 'Moscow International Film Festival', has been nominated for 'CineCo Pro Award' at the 'Munich Festival', and was included in the official selection of 'Sydney Film Festival'. Tell us about your experiences there.
Mostafa Sarwar Farooki: Yes, the film won two awards at Moscow, and got quite inspiring reviews from The Hollywood Reporter and other critics in Sydney, Moscow, Munich and London. The most important thing that I want to mention is the audience's reaction. This is a single shot film, so I assumed that people would be busy talking about the technical feat. We were extremely happy to see people engaged with the emotional aspect of the film, more than the technical side. There were Bangladeshi and foreign audiences in most of the screenings. The film has nuances that a local would understand better than a foreigner. But, the reactions were pretty similar. They have one common question though: why is the film banned in Bangladesh?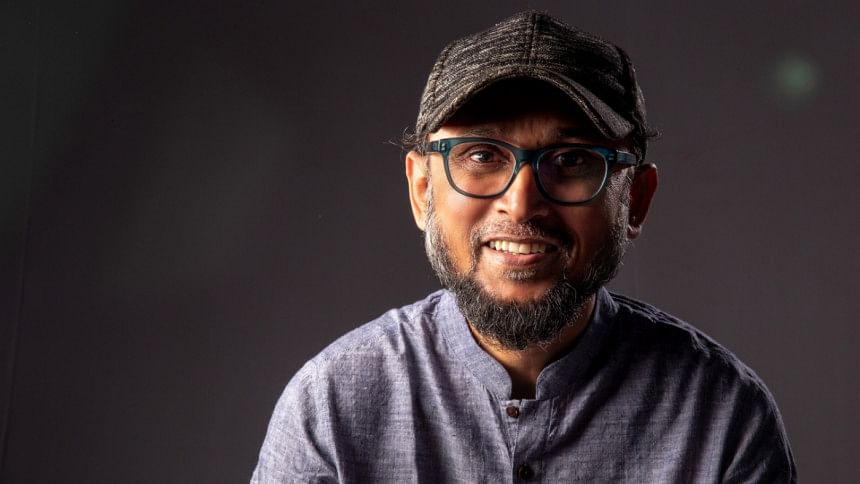 Rafi: That's my question too! What's the update?
Farooki: Well, that's my question too. Why is it banned? The censor board watched the film on January 9 this year, and told the local press that they loved the film, and would issue a censor certificate shortly. From January 12, a strange and ridiculous online campaign started to spread, apparently by some vested quarters. It called for banning of the film, and some even started to demand punishment for us. On January 15, the board unprecedentedly watched the film again and decided to ban it. In an interview with AFP, the censor board's Vice Chairman cited two reasons: the film will tarnish the image of Bangladesh, and "it would disrupt internal security". The Hollywood Reporter expressed its surprise at this. In its review, they mentioned that, if anything, this film will boost Bangladesh's image. Now, you see the dichotomy. Anyway, we have appealed against this decision, and believe that the film will be cleared very soon, and that we would be relieved of this ordeal.
Rafi: You have created amazing films for audiences all over the world. How do you always maintain consistency in your work?
Farooki: To be honest, I don't know the answer to this question. I don't think I consciously keep it in my mind how a film is going to correspond with a particular audience. It's like 'the arrow and the song'. An artist can only throw the arrow with all their passion. They can never know which oak tree would be hit by the arrow, and what impact it would leave on the heart of that oak. Perhaps, I am consistently paying heed to my soul. If it works with an audience, I am humbled.
Rafi: Your 'Chabial' team has worked quite well on this project. How did you come up with the idea of creating such a group?
Farooki: I didn't have a plan at the beginning. It all fell into place over time. While working on my TV project, Chorui Bhati, I realised that my audience was mostly youngsters. So, I kept looking for ways to reach out to them, and I created a few posters with my email address. I got quite a lot of reviews regarding the film, but many students reached out to me saying that they wanted to work with me, and were eager to learn. I didn't have a school or adequate resources to teach them, but I wrote back motivational answers to keep them inspired. Despite this, a few students were adamant and kept reaching out to me until I agreed to let them work with me. That's how I ended up taking about fourteen assistant directors in my team.  In 2005, Channel 1 contacted me, and proposed the idea for a mega series to be directed by me. I suggested the idea of a weekly television show, which will feature one short film every week to be made by my assistant directors. Initially, they were reluctant to work with the newbies as they were quite inexperienced, but they agreed to the proposal eventually. That's how Chabial Utshob came into being. The show later went on to become a huge success among the audience.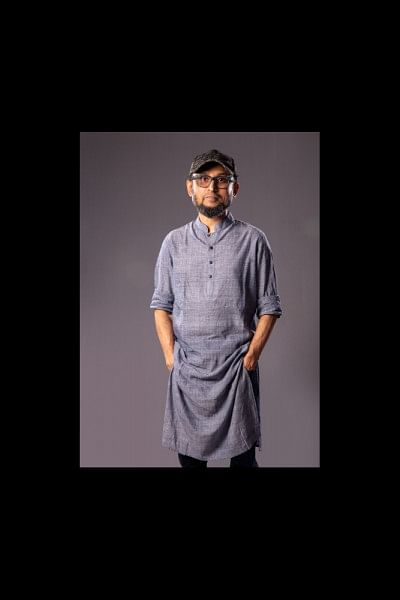 Rafi: Our industry is dominated by male directors. Were your female students as interested in film direction as your male students? 
Farooki: When I first started working in this industry, most of the girls were more interested in acting than directing. A few girls did reach out to me, but many of them could not continue working, due to their family's disapproval or other personal problems. However, things have certainly changed with time. I went to a film-making workshop at the Shilpakala Academy recently, and was pleasantly surprised to see so many girls participating in it. I believe, over time, there will be more girls working in this industry. I mentioned in the workshop that it doesn't matter if you are male or female, to become a director, one must overcome their biological identity, and get into the skin of the character they are writing. That is the true essence of this art.
Rafi: Nawazuddin Siddiqui will be starring in your next film. Irrfan Khan had also previously acted in one of your movies. Is there a reason you prefer working with Bollywood actors?
Farooki: Whenever I write a character, I always try to sketch an image of the character in my mind, and look out for the perfect person to portray it. Once the project was launched in APM, Busan, I kept looking for the right cast. In the meantime, the project won Script Development Fund from Motion Picture Association-APSA and Best Project Award at Film Bazaar, India. On my way from Film Bazaar, I stopped over in Mumbai. There, I met Nawaz, through a mutual friend of ours. By then, I had already made a list of a few actors from some other countries for the lead role. However, when I met Nawaz, I realised that he would be the right person to perfectly portray the character that I had imagined; thus, I decided to work with him.
Rafi: Who else is going to be starring in the movie?
Farooki: Nawaz will be the male lead in the film. The female lead will be a foreign actor, who will be selected soon. The film will also involve an important actor from Bangladesh, which we will lock in a few days.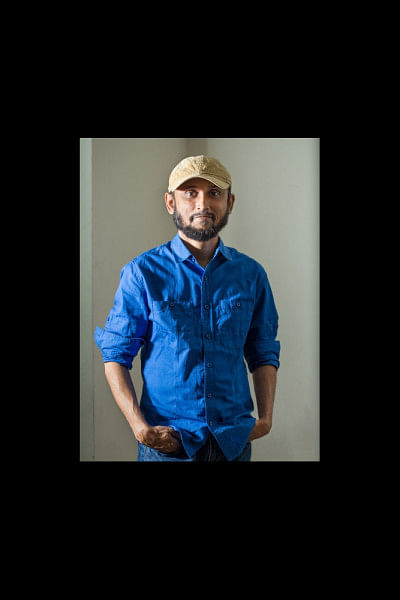 Rafi: How do you deal with criticism regarding your films?
Farooki: When you are making things that will ultimately be consumed by others, you have to be ready for many different interpretations. I am fine with that. But, if you refer to our establishment's criticism of my visual style, use of Bangladeshi dialects, non-theatrical acting pattern, then I'm not too bothered. I know that I'm treading an off the beaten path. When you embark on an unknown journey, you are bound to create some discomfort. Without discomfort however, can you create anything new? I feel humbled to receive people's love, and I certainly don't feel happy to receive mindless personal attacks. But, this doesn't leave any impact on my thought process. I'm not going to make my next film like my previous one just because the audience loved it a lot.
Rafi: You're quite popular among the younger generation. The youngsters also often criticise your work on social media, even though many of them are not avid movie watchers. What do you have to say about that?
Farooki: Who is not critiqued on social media? Is there any political leader, sports personality, or statesman who is not critiqued on social media? I am just a filmmaker. Life is too short to worry about this. You need to keep yourself busy with what you are supposed to do.
Rafi: Do you have any message for the readers?
Farooki: I want to let the audience know that they're the reason I have reached this position in my career. Their support and admiration have helped me reach where I am today. I would like to request the readers to watch the films that the newcomers are making. Not every film will be similar to those made in Hollywood or Bollywood. Our films should be different. However, for that to happen, we need your support. Only then will our film industry earn international recognition.
Transcribed by Shreya Shomoyeeta