Mostafa Sarwar Farooki on 'Shonibaar Bikel'
Considered a pathbreaker in the field of Bangladeshi TV visuals and cinema, Mostofa Sawar Farooki seems to be in focus once again for his much awaited film, 'Shonibaar Bikel' (Saturday Afternoon). Recently winning the Fazlul Haque Smirti Award, the storyteller decided to have a quick chat with us about the film and the controversies surrounding it, invented and spread by overrated groups on social media.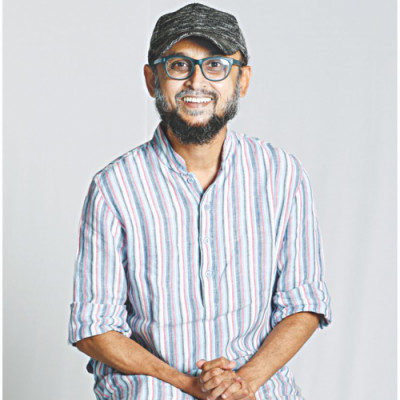 Congratulations! First looks of the movie 'Shonibaar Bikel' (Saturday Afternoon) have been released officially from Jaaz Multimedia. Does this mean that the movie will be released soon worldwide?
Thank you! Well, we have completed the film and submitted it to the censor board. Once we get a clearance, we will start planning the release.
Is it true that the story of the film is based on the 2016 Holy Artisan attack in Dhaka?
It's loosely inspired from the Holy Artisan attack but it's not a portrayal of the actual events. This is hundred percent a work of fiction. Like many other fictions, the story has taken seeds from real life, eventually flourishing on its own.
Many online groups on social media are criticising the film, citing that the first look gives out a wrong picture of religion. Can you clarify the story here?
We have also noticed this propaganda being spread like wildfire. It's really unfortunate that some people are imagining the storyline according to their own will, fanning religious sentiments and seeking a trial of the director without even watching the film! We have tried to clarify this via our social media handles. We are reiterating it here. Whatever is being written about the characters and the storyline is absolutely untrue. Furthermore, we haven't insulted any religion in any way whatsoever and we don't have any intention of doing so. We urge people not to fall prey to such misleading propaganda and wait for the film to be released.
The whole film was shot at one go, uncut. How long did it take you to finish this herculean task?
Yes, certainly! Technically, it was a difficult task but I thoroughly enjoyed it. Thanks to our superb international and local teams. But to me, this film is special for something beyond its technicality. The veins of the film, with all its empathy, tried to portray the complex mosaic of our nation. This is what makes it special to me.