Best of Studio Ghibli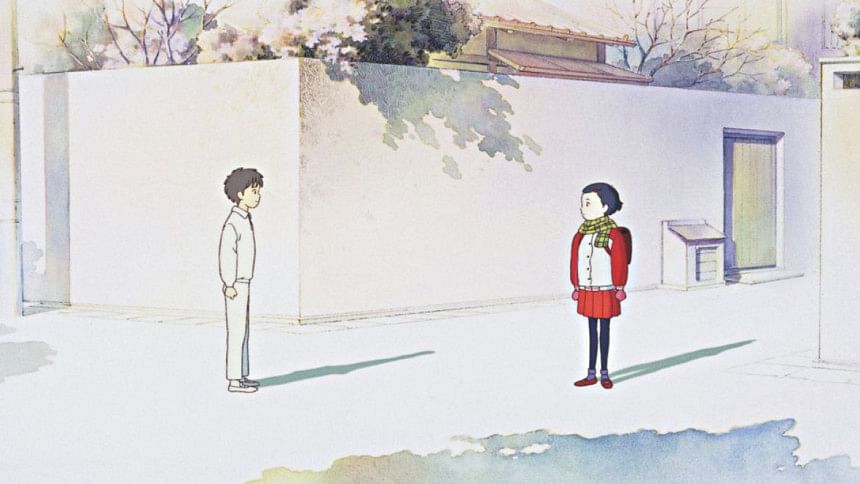 Studio Ghibli is a Japanese animation studio that has produced 20 stunning films. Though not household names outside of Japan, inspired by co-founders Isao Takahata and Hayao Miyazaki – widely regarded in the same esteem as the likes of Walt Disney – Studio Ghibli's works are a masterful blend of timeless animation and creative, moving plotlines. Four of Studio Ghibli's were the highest grossing films of the year in Japan, and numerous films were nominated for prestigious awards such as the Oscars and the Academy Awards. In case you were wondering where to start, here are arguably the top 5, though it's so difficult to choose.
Grave of the Fireflies (1988)
Runtime: 89 minutes
Rotten Tomatoes: 97% from 34 reviews
Grave of Fireflies is one of the most heart-wrenching and powerful war stories ever portrayed, in anime or otherwise. Directed by Takahata, it delineates the damage of the Second World War while focusing on two orphaned siblings, Seita and Setsuko. The film explores the loving relationship between brother and sister and both the immense tragedy that has befallen them and the imminent suffering that was to follow. When times are harsh, no stranger or relative for that matter has a spot of kindness for orphans. A haunting story with a strong anti-war message, it explores how cruel a war-torn world can be to innocents, and makes you wonder if any war is worth fighting.
Our review of Grave of the Fireflies: http://bit.ly/1ivkcYq
Only Yesterday (1991)
Runtime: 118 minutes
Rotten Tomatoes: 100% from 6 reviews
Also, highest grossing Japanese animated film of 1991.
"Do we really ever let go of our ten year-old selves?" is the question this film dwells upon. Taking a different route from the usual fantasy movies of Studio Ghibli, this romantic comedy starts with an odd unmarried 27 year old city girl, Taeko, making a trip to the rural areas to help with the safflower harvest. In this quest, she finds herself very reminiscent of herself back in 5th grade. She remembers the taunting she received from her family for not being "normal" and finds herself remembering how girls in her class who were good at dividing fractions had easier lives. She also remembers how her childhood, with one boy in particular, helped shape her entire adult career. It is a look into the life of someone who ventured out of social norms by default.

Spirited Away (2001)
Runtime: 124 minutes
Rotten Tomatoes: 97% from 177 reviews
Also, highest grossing Japanese animated film of all time; 
Winner: Best Animated Feature Film; 75th Academy Awards.
Chihiro, a sullen ten year old girl, moves to a new place with her parents. With no curiosity for adventure of any kind, she clings to her parents as they go through a strange amusement park-like place on the way to the new house. Suddenly she finds herself in a supernatural bathhouse for monsters, ghouls, dragons and everything in between. The story develops as she, a 'filthy human', tries to adapt to this bizarre place while trying to save her parents who were transmuted into pigs. The pinnacle of Miyazaki's five-decade-long career, Spirited Away is a fantasy film about how you can surmount any challenge and overcome all odds regardless of how unprepared you are, if you have a good heart.
Arrietty (2010)
Runtime: 95 minutes
Rotten Tomatoes: 95% from 139 reviews
Also, highest grossing Japanese animated film of 2010; 
Also known as The Borrower Arrietty or The Secret World of Arrietty, this gorgeously animated film offers the reason behind why sugar cubes, tissue paper or any small thing lying around disappears. The borrowers, little people who never ought to be seen by human beings, live near houses to take things the household members won't miss. 
Arrietty, a young Borrower, catches the eye of a human on her very first mission. In spite of her ominous beginning and her initial fears and doubts, she somehow befriends the human who saw her only to realize she lived in a world where there are billions of humans and so few borrowers.
The Tale of Princess Kaguya (2013)
Runtime: 137 minutes
Rotten Tomatoes: 100% from 80 reviews
Nominee: Best Animated Feature Film; 87th Academy Awards.
This film is a retelling of the folk story "The Tale of the Bamboo Cutter". Its unique animation epitomizes Studio Ghibli. Every scene looks like beautifully flawless hand-drawn paintings. A hardworking bamboo cutter, 
Miyatsuko, upon seeing something glow, finds a doll-like version of a princess. Believing it to be an omen of great fortune, he brings her back to his house. As soon as she is in his wife's arms, she turns into a baby, and they nurse her like their own. Kaguya grows extraordinarily quickly as she plays and finds happiness in the village. Miyatsuko then finds gold and expensive silk in the bamboo shoots and decides that the village was not fit for a princess and takes her to a palace where she ends up miserable. At the core, this film is about how the noblest of intentions might have bad consequences. 
With a keen eye and a broken brain to mouth filter, Mahejabeen Hossain Nidhi has a habit of throwing obscure insults from classical novels at random people who may or may not have done anything to warrant them.  Drop her a line at [email protected].